TJK-E took over Vigil for Öcalan in Strasbourg
The women reiterated actions will be held until Öcalan's freedom is achieved.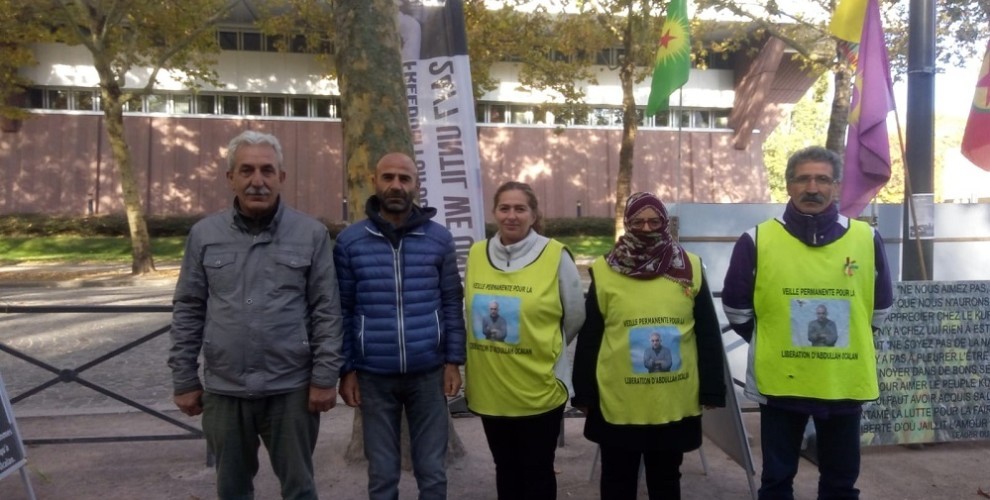 The Marseille group holding the Öcalan Freedom Vigil last week has been replaced this week by the European Kurdish Women's Movement (TJK-E) Social Area Committee.
The Vigil for has been held for six and a half years in front of the Council of Europe building in Strasbourg.
TJK-E members said in a statement that actions to demand freedom of Öcalan will be staged everywhere.
The women said that the Council of Europe and the Committee for the Prevention of Torture (CPT) did not fulfill their responsibilities when it came to Öcalan and added: "We are very concerned for the Kurdish People's Leader's health. It is not acceptable for the family or the lawyers to be banned from visiting Öcalan.
The women added the CPT should urgently fulfill their responsibilities and added that the Kurdish people were not accepted this situation.
The statement called on revolutionary, democratic and human rights defenders as well as all women in Europe, especially Kurdish women, to mobilize for the life and freedom of Öcalan.
Women activists will continue the action aimed at Öcalan's freedom until next Sunday.