TIHV report: Thirty-nine percent of Academics for Peace don't have a full-time job
The State of Emergency Commission is committing a crime by continuing the "de facto punishment" of the academics despite the Constitutional Court ruling, TİHV stated.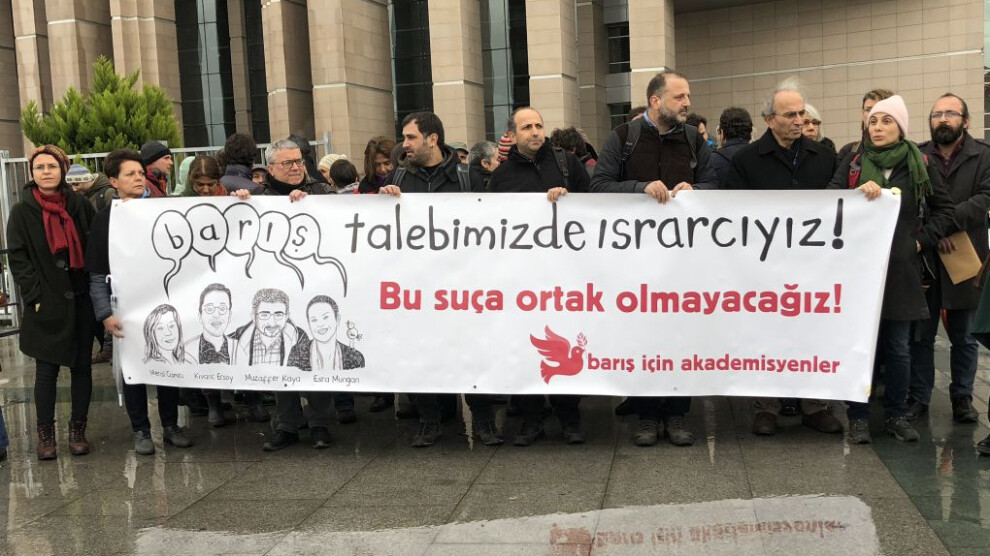 The Human Rights Foundation of Turkey (TİHV/HRFT) has released the latest edition of its periodical report monitoring the situation of more than 1,000 dismissed academics.
The academics were dismissed from their posts for having signed a declaration titled "We will not be a party to his crime," which criticized the government over the 2015-2016 conflict in the country's predominantly Kurdish-populated regions.
Even though the Constitutional Court found that their trials for "terror propaganda" violated their rights, the academics haven't been reinstated.
According to the November edition of the "Academics for Peace: Current Situation," one in seven academics don't have an income-generating job and 39 percent don't have a full-time job.
More than 58 percent of the affected academics have an income lower than the average income of academics in the country, 14.2 percent of them have an income less than the minimum wage and 6.6 percent of them have no income.
Half of the participants in the TİHV survey said they were in need of financial assistance.
While 39.6 percent of the academics have social security, the share of academics who don't have social security is 36.8 percent.
One in 10 academics doesn't have health insurance and 6.6 percent pay their own health insurance premiums.
Among those who took part in the survey, 23.6 percent were retired academics.
Half of the academics stated that their academic work became "fragmented and irregular."
Sixty percent of the academics said they lost the motivation for doing academic work and one-fourth of them stated they could not reach library and data resources.
"De facto punishment continues"
The TİHV noted that it had completed the report before the State of Emergency Commission refused to reinstate dozens of academics earlier in the month.
"Based on the survey results, it can be, albeit cautiously, said that academics are in a better position in terms of work, study and income compared to two years ago," said the foundation.
However, it noted, the negative effect of being dismissed on practicing the profession, as well as the feeling of uncertainty, continued.
The Commission's rejection to reinstate the academics and continuing the de facto punishment despite the Constitutional Court ruling is a crime and "unacceptable," the foundation noted.