Sick prisoner from Rojava died in Turkish custody
Sick prisoner Bangin Muhammed has died in a Turkish prison. The human rights association IHD accuses the authorities of denying the 33-year-old Kurd from Afrin appropriate care and treatment for a long time.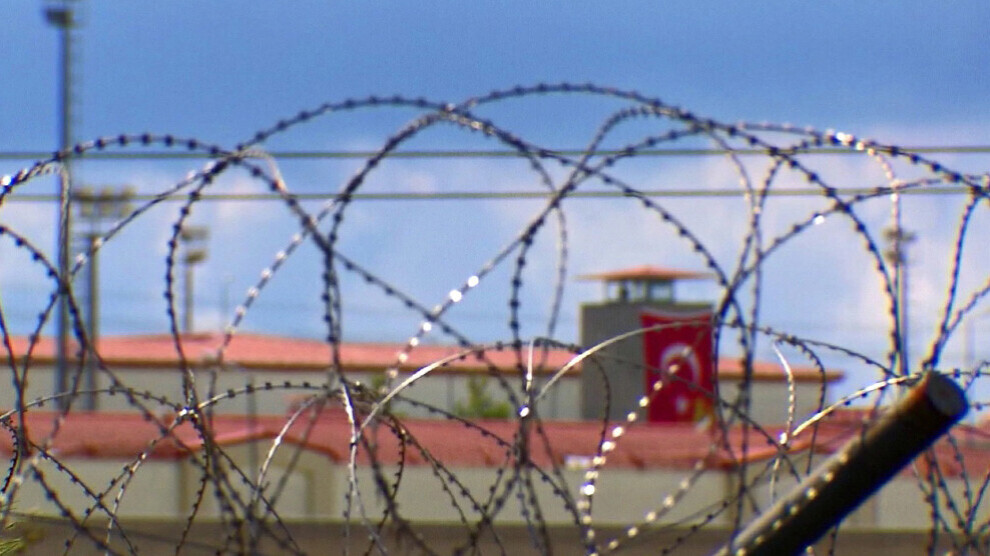 Political prisoner Bangin Muhammed has died in Turkish custody due to inadequate medical care. The Human Rights Sssociation (IHD) accuses the authorities of having long denied the Kurd, who comes from Afrin in Rojava, adequate care and treatment. "His death was deliberately accepted," said his lawyer Mehtap Sert of IHD's Iskenderun branch in Turkey's Mediterranean region of Hatay. The lawyer called on the Ministry of Justice to open an investigation against those responsible for the detention center and to fully clarify the circumstances of the death.
Bangin Muhammed left Afrin in 2013 to earn a living as an agricultural laborer in Dörtyol district near Hatay. On January 1, 2021, he was arrested there and transferred to the T-type prison in Iskenderun. At the following trial, the Turkish judiciary accused him of fighting for the People's Defense Units (YPG) in Syria. Bangin Muhammed was sentenced to six years and three months in prison for "membership in a terrorist organization" - for an alleged "crime" that could only have been committed outside Turkish territory, if at all.
Bangin Muhammed was seriously ill. The 33-year-old suffered from various limitations because parts of his stomach and intestines had been removed. Therefore, he was confined to a wheelchair and could not care for himself. Recently, he complained of water retention in tissues and organs. "Bangin had even lost the ability to control his urination and didn't even notice urine output," said Mehtap Sert. "At a height of 1.78 meters, he weighed only 47 kilograms at last count. He was no longer able to eat food."
According to the IHD, the prison management in Iskenderun, the public prosecutor's office responsible for the prison, and the state hospital in the district refused for months to provide Bangin Muhammed with treatment appropriate to his needs. Instead, he was allegedly administered only "light medication." The IHD therefore obtained a referral to a fully equipped clinic through the Parliamentary Commission for Human Rights, which the Ministry of Justice also approved. Once again, Muhammed was admitted to a state hospital. After receiving treatment for a short time, he was taken back to prison, but not to the three-man cell where he had last sat with prisoners İsmail Tamboğa and Sıddık Güler, who were also ill, but to a single cell. In addition, medicines prescribed for him at the hospital were not handed over to him. He was found dead on November 12.
"We were not informed of the loss of Bangin Muhammed," said the IHD, according to which it was learned through other channels that the political prisoner had died. "The prison management confirmed his death, of course they did not give reasons," said Mehtap Sert. The autopsy was performed at the Forensic Medicine Institute in Adana, and the report is not yet available. Bangin Muhammed, meanwhile, has been transferred by relatives to his native town of Afrin and buried. On Nov. 1, he had said during a conversation with his lawyer, "I don't want to die here. But it looks like I will." He was to be proven right.