Seriously ill prisoner denied medicines and water
Family of Ergin Aktaş calls on people to support prisoners on hunger strike.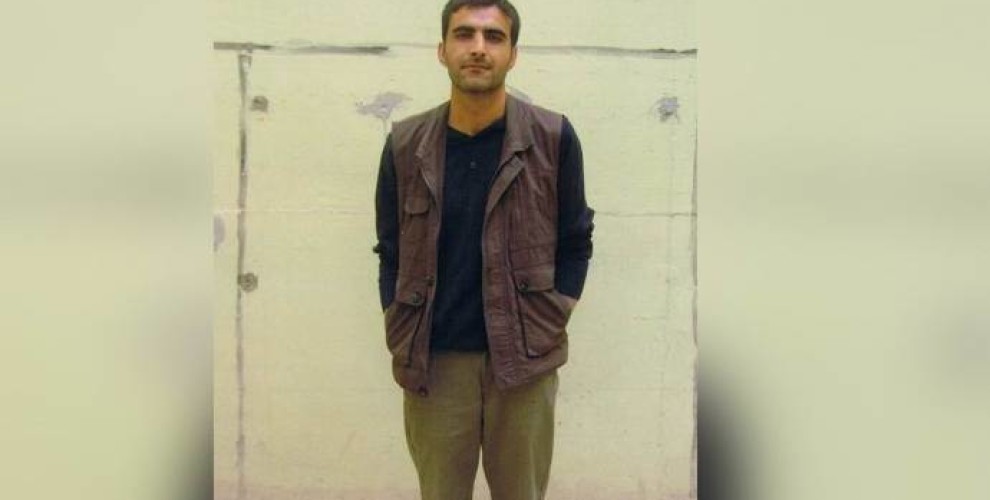 Seriously ill political prisoners in Menemen R Type Closed Prison, Ergin Aktaş, Yusuf Bulut, Ehmedê Xemî (18) and Dicle Bozan, who were transferred to Elazığ Female Closed Prison on Tuesday, have ended their 28th day of hunger strike. The prisoners went on hunger strike on 20 April to denounce the lack of medical care.
The family of Ergin Aktaş made an appeal to show compassion for Ergin who is suffering from COPD, has no arms and is held in a single cell.
His brother, Yilmaz Aktaş, who met Ergin on 4 April, said that they have not received any news about him from that day.
The family is allowed one visit a month, but because of a 4 months communication penalty given to Ergin, they have not been able to know how he is getting on.
Yilmaz Aktaş said that the condition of those who went on hunger strike with his brother was not good, and said the last meeting was very tense.
Ergin Aktaş has said to his brother: "They don't even give us drinking water. Not even if we give them money. We do not drink tap water as they put medicine in it".
Yilmaz Aktaş added that his brother was taken from İzmir to Istanbul for a Forensic Medicine Report and the prison vehicle didn't even stop once.
He said that the hunger strike is still on to expose this violence and appealed to public sensitivity. "My brother is kept in the cell alone. - he said - He hasn't got arms and cannot even look after himself. We want justice".
They are denied even water
Ergin Aktaş' father, Tahir, said that his son and his friends were under strong pressure. He added: "My son does not even receive medication. They do not give them water".
Pointing out that the prisoners were on hunger strike for almost a month, Ergin's father said: "They leave prisoners to die, they torture them. When I saw my son on 4 October he told me that he had not been given medicines for seven months".
Lawyer Şükran Öztürk, who met Aktaş in prison on Wednesday, said that his situation is becoming increasingly worrying. "Ergin Aktaş - said the lawyer - is gradually losing weight and has begun to vomit a few days ago. His health condition is getting worse. We asked for him to be transferred to another prison".