Seriously ill prisoner Özkan bedridden. His daughter says: "Act now, tomorrow may be too late"
Selma Özkan, daughter of seriously ill prisoner Mehmet Emin Özkan, said that her father was now bedridden and could not even get on the phone. She called on everyone to act now, as "tomorrow may be too late."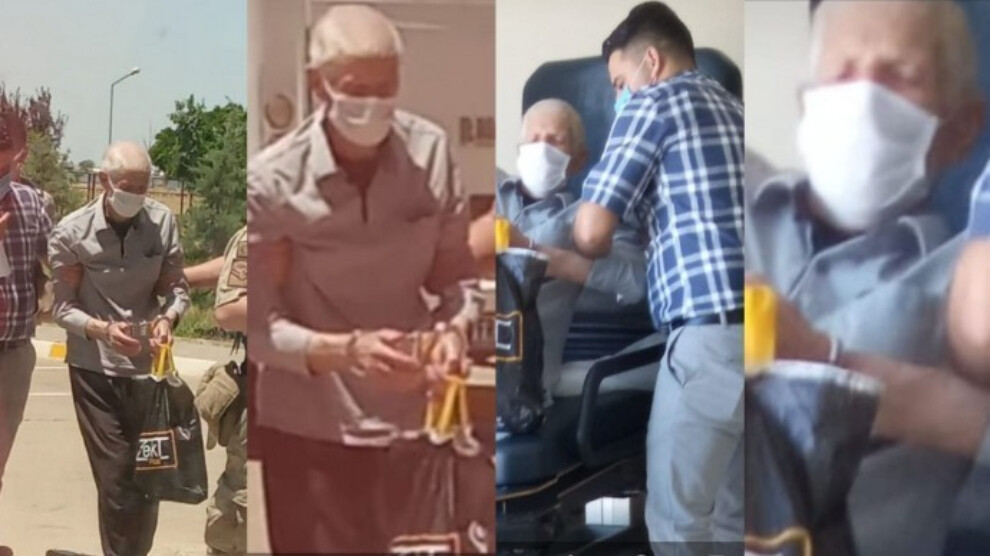 The health condition of 83-year-old Mehmet Emin Özkan, who was accused of the death of Provincial Gendarmerie Regional Commander Brigadier General Bahtiyar Aydın in Lice (Diyarbakır) and has been imprisoned for 26 years, is getting worse.
Özkan, who is imprisoned in Diyarbakır D Type Prison, is in very precarious health  also because of his age. He had serious heart problems in the past few months. However, all applications demanding the release of Özkan, who cannot undergo surgery due to his advanced age, have been rejected. Unable to even meet his needs, Özkan is taken care of by his son Ahmet Özkan, with whom he shares the same ward in prison.
Selma Özkan, daughter of Mehmet, said that her father's health condition is very bad and that he is bedridden and cannot even make a phone call. She said that they learned about this situation in a phone call with her brother Ahmet Özkan.
Özkan said that her father can no longer be kept in prison and added: "We say he should be taken to the hospital, but believe me, the hospital will not help him either. Neither painkillers nor serum can be given to him anyway. The doctor forbade it. In prison, he can take 5 different drugs for heart, intestine, blood pressure, kidney and memory loss. He no longer hears. They could not take him to the hospital because they could no longer inject serum or injection. We should act now, as tomorrow may be too late."
Referring to the Vigil for Justice started by relatives of other sick prisoners in Diyarbakır Bar Association, Özkan said that their only demand is to hear the voices of the detainees in prison and to meet their demands for justice.