Saturday Mothers to stage sit-in for the 700th time this week
To mark the anniversary of the longest ongoing action in Turkey, relatives of the disappeared people have called on social media users to join them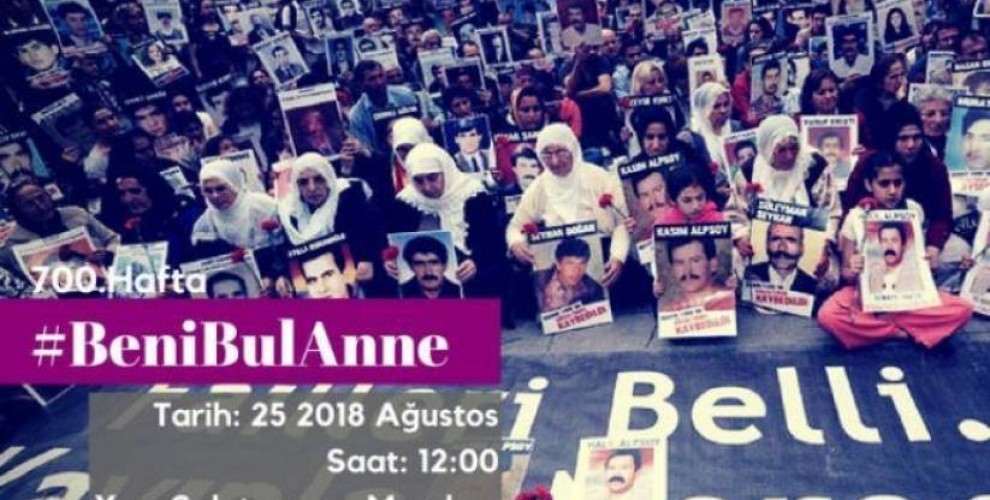 The oldest action in Turkey's history, the Saturday Mothers, reached week 700 this Saturday. 
For 700 times the Saturday Mothers have been asking for justice and truth about the fate of their relatives, who disappeared while in state forces custody. 
Tomorrow, Saturday, to mark sit-in number 700 in Galatasaray Square in Istanbul the Saturday Mothers have made a call to people to join them. 
Those who cannot join the protest in person, can support the Saturday Mothers on social media by sharing messages with the hashtag #BeniBulAnne.
Thousands of social media users have already gave their support to the call.
Artist Ceylan Ertem have performed together with the relatives of the disappeared people, the song written by Ahmet Kaya for the Mothers, years ago, "Beni Bul Anne" ("Find me, mother").