Saturday Mothers: "The state murders, the judiciary protects"
Saturday Mothers declared that state authorities tortured and murdered them while the Turkish judiciary shielded the criminals.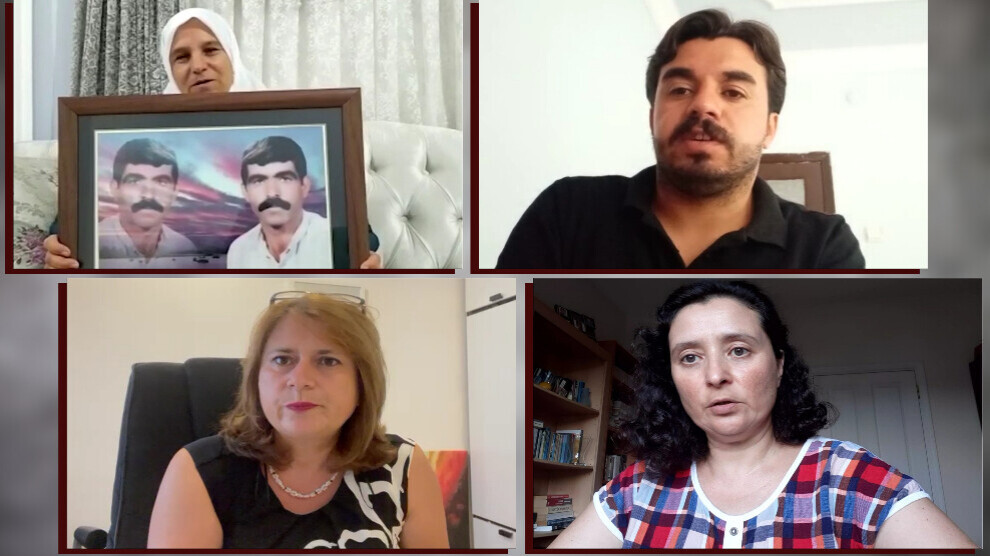 Saturday Mothers issued a statement on social media on the 855th week of their action, inquiring about the fate of their relatives who had gone missing in custody and calling for the perpetrators to be sentenced. The statement asked about the fate of Mehmet Ertak, who was never seen or heard from again after being apprehended on his way home from the coal mine where he worked in Şırnak on August 18, 1992.
DESPITE THE WITNESSES AND DOCUMENTS...
Emine Ertak, Mehmet Ertak's wife, revealed that her husband has been missing for 29 years and stated, "At the very least, we want his bones. Allow the authorities to provide us with information about him. Our children want to say, "We have a grave, and our father is now here. We will never give up our search for Mehmet."
Servet Ertak, Mehmet Ertak's son, stated that three of his relatives saw his father's detention. Ertak stated that despite all of the information, records, and eyewitnesses, the official authorities denied that his father was taken into custody, adding, "Despite all of my family's efforts, we were unable to receive any information. Our most pressing demand is that all torturers be brought to justice. Our search for justice and the truth will not come to an end. If this does not happen with us, our heirs will carry on the fight."
According to Kıvanç Sert, a member of Saturday People who read the press text, the state's security forces did not use administrative and judicial channels in actions such as torture, killing, and disappearance in prison.
Sert stated that they insist on the case being addressed despite the fact that the disappearance of Ertak could not be presented to the internal judicial systems, but the European Court of Human Rights (ECtHR) has given a conviction about the file.
Sert stated that all applications for Ertak were denied, adding, "The family applied to the ECtHR. The police stormed the office of Attorney Tahir Elçi, who was prepared to represent Mehmet Ertak's family before the ECtHR. Case files were seized, and Tahir Elçi, who was detained, was subjected to ill-treatment and torture. Despite all threats and demands, the matter was filed before the European Court of Human Rights. The Court decided that the evidence was adequate to establish without a shadow of a doubt that Mehmet Ertak was detained and died as a result of torture."
Sert remarked that the ECtHR deemed the government accountable for Ertak's death and determined that it was caused by state officials, noting that the ECtHR convicted Turkey for violating the right to life because of this.
Sert stressed that they will not give up on Galatasaray Square, which has been wrongfully closed to them for 156 weeks, saying, "We will not give up demanding justice for Mehmet Ertak, for all our losses, no matter how many years pass."