Saturday Mothers rejected police ban on disappeared action
Police wanted to block the action of the Saturday Mothers, but the Mothers and a large crowd of people rejected the 'ban' and staged their action.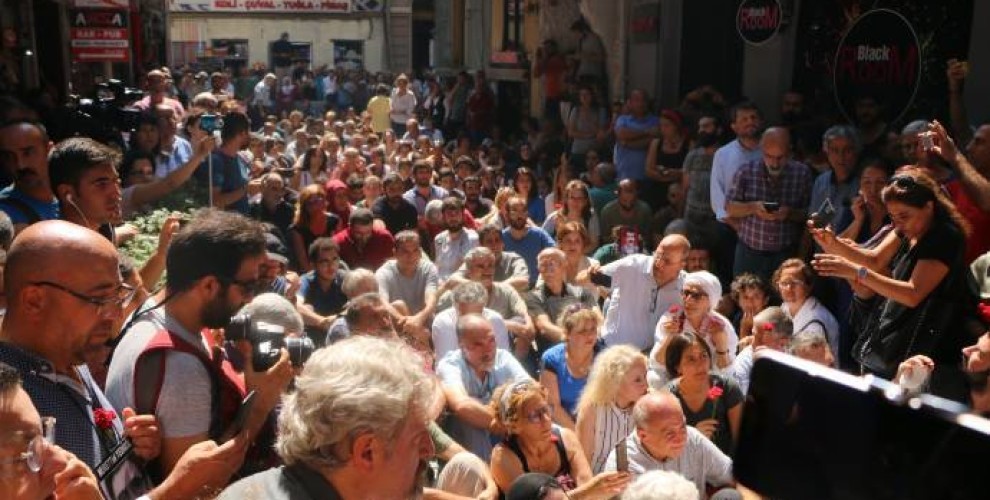 Saturday Mothers gathered once again in Galatasaray Square to demand the truth and justice for the disappeared people in state forces custody. 
Police wanted to prevent Mothers from staging action number 701 and blocked all roads to the square. 
But the Saturday Mothers together with a large crowd made of Human Rights Association (IHD) members, HDP deputies, CHP deputies had gathered at the IHD Istanbul Branch. 
The people walked to Galatasaray Square. Police blocked the crowd saying the action would not be allowed. 
Police in fact stated that the action was "prohibited" and told people to read the press statement in front of the IHD building. 
The Saturday Mothers told police no ban decision had been communicated to them.
The Mothers and the crowd then started a sit-in action. 
Maside Ocak said: "We are in Galatasaray for 701 weeks because we have not known the fate of our disappeared and because we have no grave to go to. We are in Galatasaray because those responsible of the disappearances have not yet being punished, even if their identities are known".
The story of Mehmet Ertak, who disappeared in custody on 20 August 1992, was told.