Saturday Mothers defy the police blockade
Despite police blockade, the Saturday Mothers met for the 708th time in Istanbul today and asked about the whereabouts of their disappeared relatives.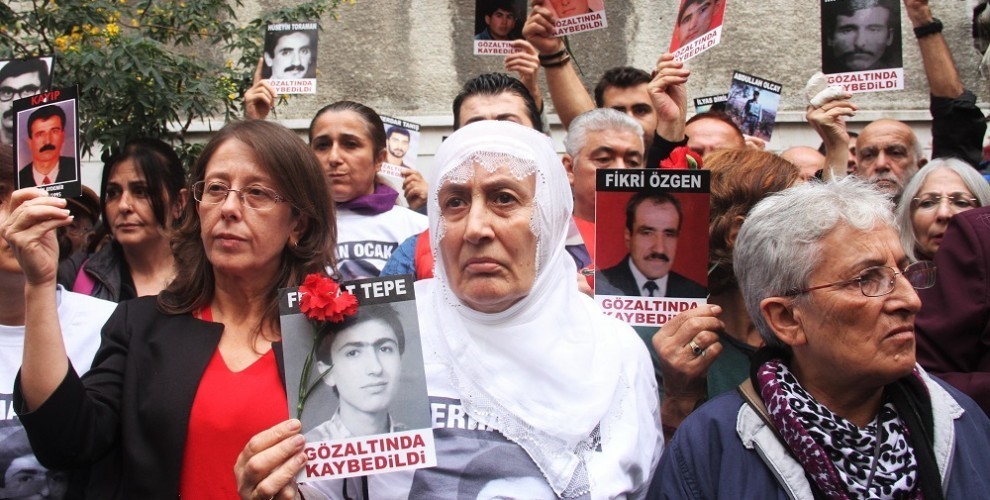 The Saturday Mothers have been fighting in Turkey for 23 against enforced disappearance in police custody. Today, they have gathered for the 708th time to ask the whereabouts of their relatives that were disappeared in custody and demand a punishment of the perpetrators.
As in recent weeks, the police blocked the street where the Istanbul branch of the Human Rights Association (IHD) is located. Nevertheless, the Saturday Mothers came together in the street. Their action has been supported, inter alia, by HDP MPs Oya Ersoy and Ali Kenanoğlu and CHP MP Sezgin Tanrıkulu.
Today's statement was read by Maside Ocak, the sister of Hasan Ocak, who disappeared in police custody. Maside Ocak initially protested against the police blockade, saying that public-funded forces were abused by rulers as a means of hatred and violence.
Ocak then told the stories of Fehim Tosun and Hüseyin Aydemir. 35-year-old Fehmi Tosun and his 34-year-old friend Hüseyin Aydemir were arrested in Istanbul on 19 October 1995 and have since disappeared. The arrest of Fehmi Tosun by plainclothes police occurred in front of his family. He screamed that he had been arrested and then pushed into a car and taken away.