Resistance of Şenyaşar family continues
The Şenyaşar family in Urfa has been demanding justice for 171 days and will continue their vigil in Ankara.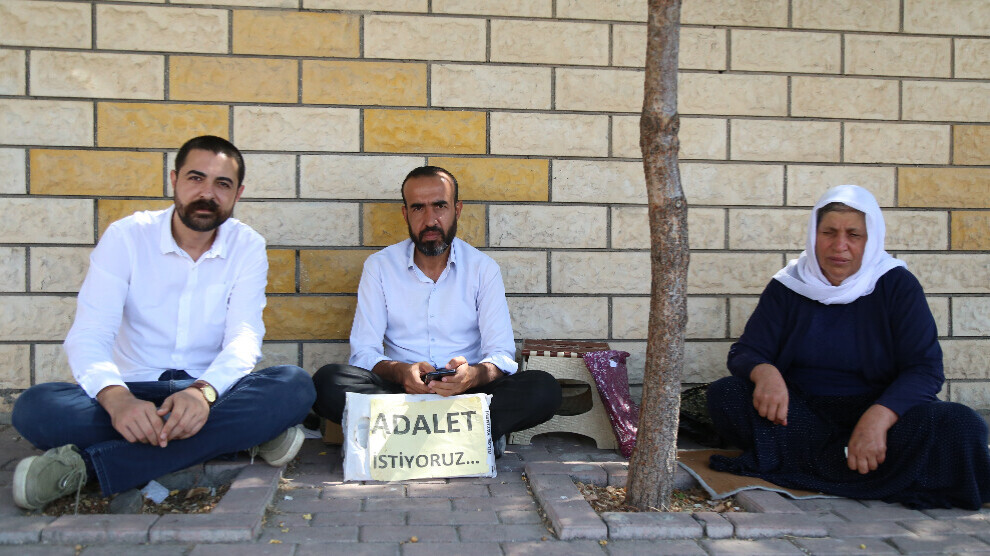 Emine Şenyaşar, who lost her two sons and husband in an attack by AKP Deputy İbrahim Halil Yıldız's bodyguards and relatives, and her son Ferit Şenyaşar, who was injured in the same attack, continued their "Vigil for Justice" in front of Urfa Courthouse on the 171st day. As every day since March 9, mother Şenyaşar and her son came in front of the courthouse earlier in the morning and began to hold their vigil in the area called "Şenyaşar Family's Justice Corner".
The family displayed a banner reading "We demand justice". Today, lawyer Serhat Kurt accompanied the family.
'Everyone should stand with the struggle of Şenyaşar family'
Recalling that mother Şenyaşar and her son had waited for ten hours to meet the prosecutor on August 24, lawyer Serhat Kurt said, "The family's demand for a meeting with the prosecutor was rejected on flimsy grounds. They have been rejecting the family's demand for true criminals to be prosecuted for over three years. Previously, the prosecutor haf said 'We detected 23 criminals'. However, that prosecutor was suspended. So far, the prosecutor dealing with the case has been changed 8 times. Yet, no arrest warrant has been issued against those detected. Support visits for the family continue every day. Yesterday, Melek Çetinkaya visited the vigil. Both of these mothers struggle against injustice."
Lawyer Serhat Kurt informed that the family will continue their struggle for the justice in Ankara in the following days, and continued, "When the family moves to Ankara, without a doubt, every conscientious person will stand with them. Everyone demands justice for this family."