Relatives of disappeared people actions in Amed and Batman
Human Rights Association and relatives of the disappeared people met in Amed and Batman.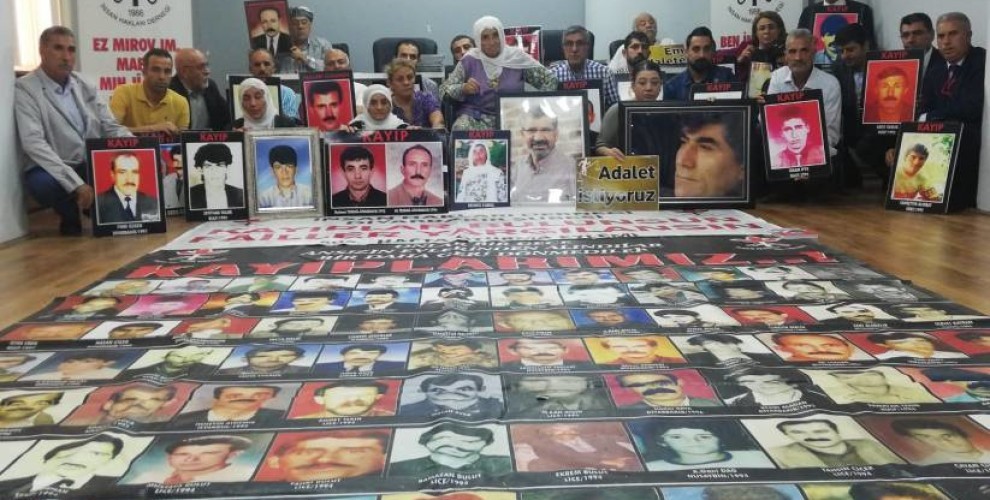 The Human Rights Association (IHD) Amed Branch and the relatives of the disappeared people have staged their weekly action number 505. 
Relatives of the disappeared, IHD executives and members and the CHP deputy Aziz Aydınlık also joined the action at the Diyarbakır Branch Building of IHD.
Speaking during the action, the secretary of the IHD Branch Yüksel Aslan Acer, said: "Hundreds of people in the region have been murdered by the security forces and crimes against humanity have been committed. We will bring those responsible to justice".
Irfan Ekinci, IHD executive of the Amed Branch, told the story of Muhsin Taş who was detained and disappeared in Şırnak. 
On 14 October 1993, during an operation carried out on Mount Cudi in Şırnak province, Muhsin Taş was shot in the knee and he was taken into custody by soldiers at the same time.
BATMAN
The relatives of the disappeared people also came together in the Human Rights Association (İHD) Branch in Batman for the 411th time. 
The photograph of Amed Bar Association President Tahir Elçi, who was murdered during the siege of Sur, was among the photos of the other disappeared people. 
HDP deputy Ayşe Acar Başaran, lawyers, relatives of the disappeared people and human rights defenders participated in the action.
Speaking in the action, co-chair of the IHD Batman Devran Yıldız reacted to political genocide operations against politicians and free press workers carried out in recent weeks.