"Public authorities should take action before loss of life"
IHD Istanbul Chapter stated that public authorities should take action before any loss of life occurs in the hunger strikes.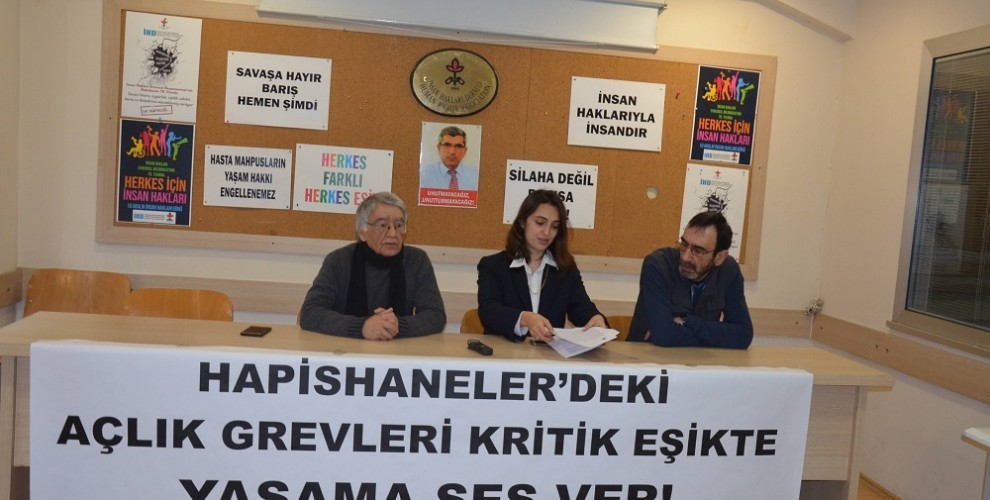 Human Rights Association (IHD) Central Prisons Commission held a press conference in their Taksim offices about the hunger strikes. 
IHD Prisons Commission Member Zeynep Ceren Boztoprak said there are 321 prisoners on indefinite nonalternating hunger strikes and added: "We have seen that the rights violations are reaching levels of intensity almost surpassing the days of September 12."
Boztoprak added: "We are calling on relevant public authorities to take action in accordance with the law before any loss of life or permanent health issues occur."
Boztoprak also protested the media and said, "We are saddened to see that most media outlets tend to quietly brush the issue under the rug. Some even have a policy to completely ignore the situation in prisons."
Boztoprak pointed out that the Imrali isolation is unlawful and called on opposition parties, bar associations and media outlets to "take action".