Prosecutor's Office rejects request to release 83-year-old seriously ill prisoner Mehmet Emin Özkan
The request to release 83-year-old seriously ill prisoner Mehmet Emin Özkan, who has been in prison for 26 years, was rejected.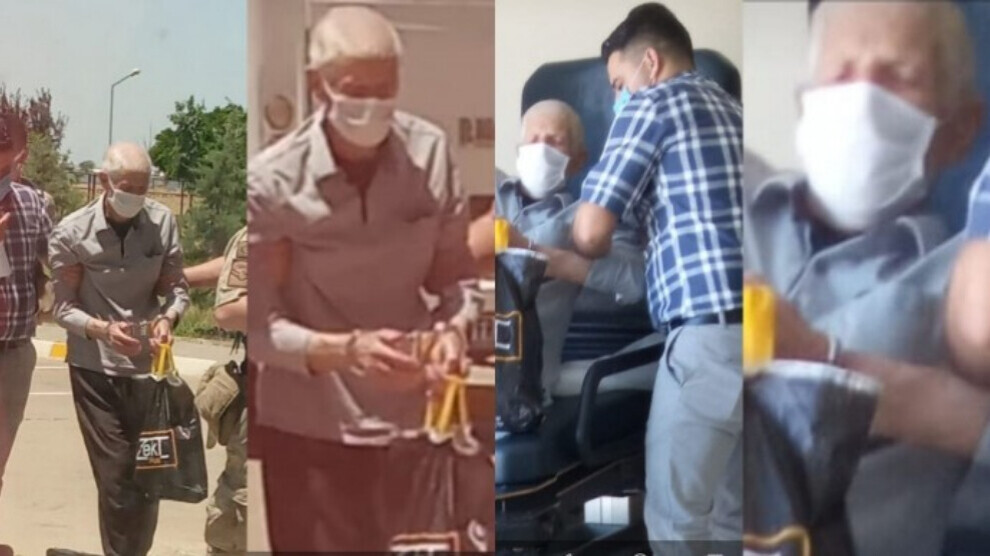 The persecution of the AKP-MHP government in prisons continues. The application for the release of Mehmet Emin Özkan (83), a seriously ill prisoner held in Diyarbakır D Type Closed Prison, was rejected by the Diyarbakır Chief Public Prosecutor's Office.
Özkan's lawyer, Aslıhan Bulut, requested that his client be transferred to a health institution on 28 May 2021, and the execution of his sentence be postponed until he recovers, since it was not possible for him to continue his life in prison alone due to his age and serious illnesses.
Özkan, who was transferred to Gazi Yaşargil Training and Research Hospital on 10 June upon the order of the prosecutor's office, underwent a health check. On 22 June, he underwent a second health check at the same hospital and was referred to the 3rd Specialization Board of the Istanbul Forensic Medicine Institute (ATK) on 27 June.
The ATK said: "Since there is no sufficient details about whether the prisoner can survive on his own in the penitentiary institution, he has been hospitalized in R (Rehabilitation) Type prison for 1 month, and his daily routine and vital activities and information are accompanied by a detailed psychosocial observation report. The report was prepared suggesting that a "ATK inspection" would be sent.
Stating that Özkan did not want to go to the R Type Prison after the decision of the Forensic Medicine Institute was notified to him, the Office of the Chief Prosecutor decided to reject the request for a postponement of the execution, since it was not possible to confirm the opinion given by the ATK 3rd Specialization Board.