Prisoners stage a protest in Diyarbakir jail
The protest has begun on Sunday morning.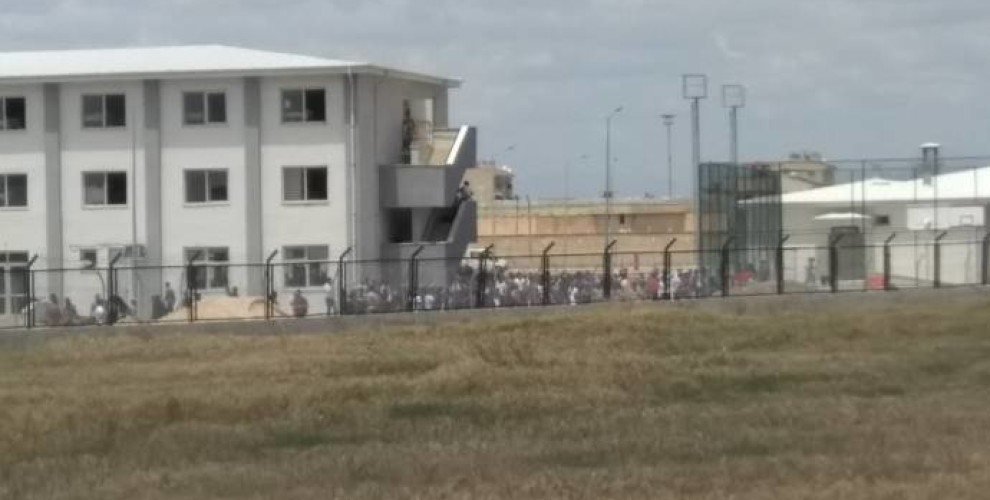 Around 430 prisoners in the new prison opened this year in Diyarbakır have staged a protest against the practices of the prison administration.
According to information received, the prisoners have started the protest late on Sunday morning by getting late to the name reading. They were threatened by guards and to protest the practices, did not go to the weekend visit.
Then the guards were taken to the administration building. The prisoners waiting in the prison yard chanted slogans, like "We will win through resistance", "Repression will not intimidate us".
Families who came to the prison for the visit, once they learned of the protest, stopped the traffic on the road in front to the prison as a sign of support with their relatives.
Anti-riot police and armored vehicles have been sent to the prison and tension continues.
The police drove away the families waiting in front of the prison. It was learned that the police were more likely to enter and attack the prisoners.
On the other hand, a prisoner during the revolt wanted to throw himself out of the window; but was prevented to do so by other prisoners. It is not clear whether there are injured among the prisoners.
A prisoner who talked on the phone to Mesopotamia Agency (MA) explained the reason for the revolt. "The guards arriving in the morning shift in the prison keep us waiting for one or two hours. We ask them 'Why do you keep us waiting in this sun?'. Then they threaten us, shut the door and make us collect cigarette butts. They turned the cigarette room into a barber and we have to smoke in the corridor, but the guards punish us for this. We are refusing visitation today in protest at these practices. We want the Public Prosecutor to come to prison."