Prisoners' demands must be accepted
DBP Van Provincial co-chairs maintained that the demands of the prisoners on hunger strike are legitimate and that they stand by the prisoners whose demands they endorsed.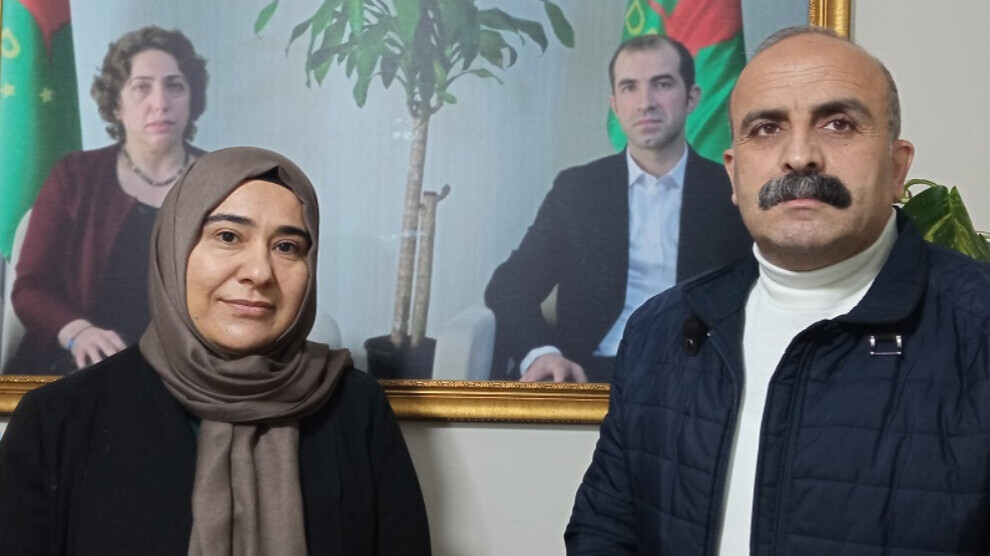 Democratic Regions Party (DBP) Van Provincial co-chairs Gülderen Varlı and Çetin Uyar urged Minister of Justice Abdülhamit Gül to lift isolation.
Co-chairs Varlı and Uyar told ANF that they support the political prisoners and that they would continue their struggle until the demands are accepted.
Co-chair Varlı stated that "Isolation is a crime against humanity. A torture system is being implemented in Imrali. The demands of political prisoners can be easily fulfilled. Political prisoners seek justice in all prisons. Our call to all authorities is to hear this cry from prisons and to show the necessary sensitivity. As DBP, we stand by the political prisoners and we will fight until the isolation is lifted."
DBP Provincial Co-chair Çetin Uyar recalled that Kurdish People's Leader Abdullah Öcalan has been kept in isolation for 22 years, but the isolation has been further aggravated in the last four years: "This isolation is applied to all peoples in the person of Mr. Öcalan. Turkey made itself isolated through these social, economic and political isolation policies. Mr. Öcalan is not an ordinary prisoner, and there has been no news from him  since August. Our call to the Minister of Justice is immediate action and acceptance of demands. Lifting the isolation will relieve Turkey as well. I am also a relative of prisoners and willing to go on a hunger strike if it prolongs further."