Prisoner with 90% disability subjected to strip search and harassment
Şaban Kaygusuz, 90 percent disabled without a hand and a leg, was sent to Kayseri from Diyarbakır and was subjected to a strip search in prison.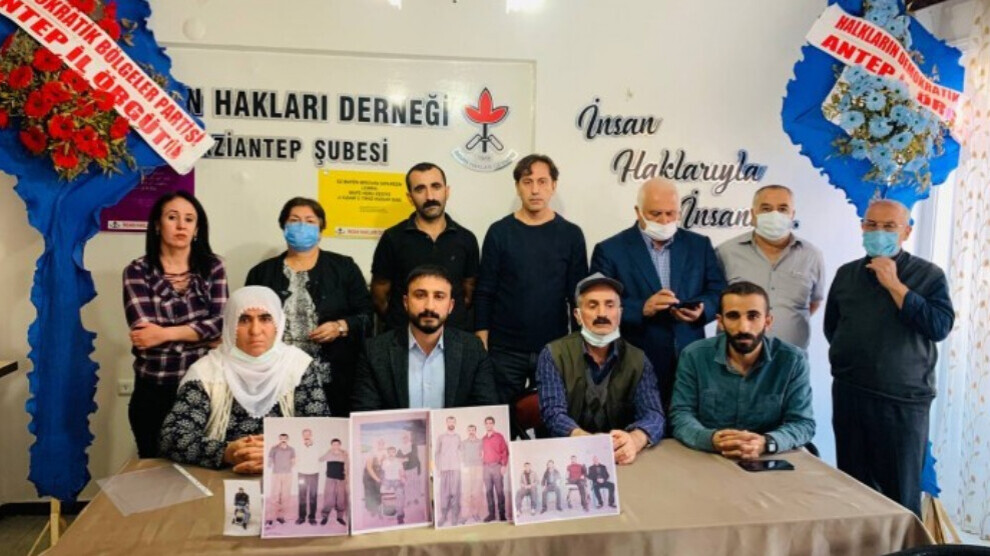 It has been reported that disabled prisoner Şaban Kaygusuz was transferred to Kayseri Bünyan No 1 T Type Closed Prison on 19 October for "security" reasons and was subjected to strip search in Diyarbakır D Type Closed Prison. Kaygusuz's family explained the harassment the prisoners were subjected to at a press conference held in Antep with the Human Rights Association (IHD).
Kaygusuz's mother, Durri Kaygusuz (62), emphasized that prisoners are struggling to survive under difficult conditions. Drawing attention to the situation of disabled prisoners, Kaygusuz said: "As a mother, I think that all sick prisoners should be released. My son is without a hand and a leg. He can't even change a dress without his friends. We do not accept what he has been subjected to."
Addressing Minister of Justice Abdülhamit Gül, Kaygusuz's mother said: "House arrest should be given. My son did not deserve this punishment. May justice be done. My son is in bad condition. My son was subjected to a strip search. Everyone who defends human rights should take care of sick and disabled prisoners."
Kaygusuz's older brother, Muhammed Kaygusuz, said: "It is unacceptable for 5 people to attack a disabled person. This reminds us of those who were in Diyarbakır Prison on 12 September [1980, during the military coup]. We appeal to the conscience of society: everyone should fulfil their responsibilities. Let the lawlessness end as soon as possible. A delegation should go to prison as soon as possible."