Prisoner's father complains about indifference, calls for support
Alan İkram Koçar's son is on hunger strike in a Turkish prison. Koçar said that "Political prisoners want the isolation to end. We should also support them and, if necessary, participate in the hunger strike."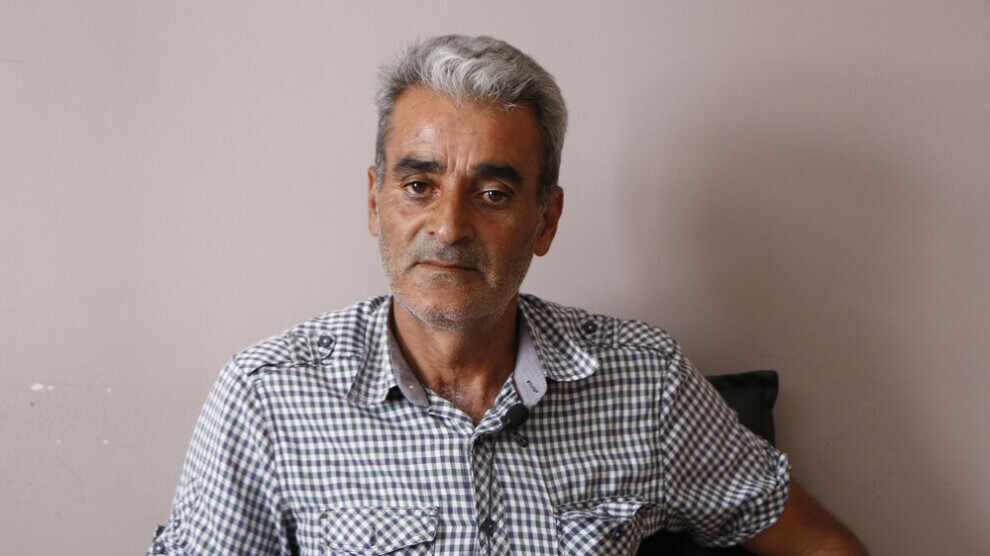 The indefinite-rotating hunger strikes started on November 27, 2020 with the demand to end human rights violations in prisons in Turkey and Northern Kurdistan, to improve the prison conditions, to end the aggravated isolation on Öcalan, and to hold meetings with families and their lawyers.
Nearly 90 percent of the prisoners joining the hunger strike today were previously on a hunger strike for at least 89 days. About 100 prisoners had previously gone on a hunger strike for 100-170 days. The prisoners who are currently on hunger strike participated in a short-term rotating hunger strike more than once before. There have been violations of rights in Turkish prisons for a long time. These violations have been reported by human rights activists and non-governmental organizations. Following the outbreak of the pandemic, violations have gradually increased in Turkey's prisons. One of those prisons is Silivri Prison in Istanbul.
Barış Koçar, who is a construction worker and has been jailed for eight months on the grounds of his social media posts, is still waiting for an indictment in his case. Alan İkram Koçar, father of Barış Koçar who is on hunger strike like other political prisoners, talked about his son's experiences and the public indifference to the ongoing hunger strikes.
'WATER CUTS FOR PRISONERS ON STRIKE'
His son told Koçar that the water and electricity are cut off on certain days of the week to punish the prisoners who are on hunger strike in Silivri. "The prisoners want the isolation to be lifted. We should support them and if necessary, we should also participate in the hunger strike. We must end the indifference."
Koçar stated that the continuing isolation in Imrali has led to isolation within society. He shared the details of a non-contact visit to his son on July 28: "We are talking about a strike that has been going on for months. It is also a difficult situation for families. My son told me that their water and electricity are cut off. The prisons do not allow them to get new clothes from us. They want the prisoners to buy new clothes from the prison shop, but they are too expensive. All the families of prisoners should take care of their own children."
'WE ARE EXPERIENCEING THE ISOLATION OUTSIDE'
Koçar continued, "No one pays heed to this action of our children" and complained that indifference prevails in society. He added that he did not know whether it was fear or oppression that caused this indifference, and that they felt alone. "Everyone must be sensitive. We must see the truth. There are seriously ill patients there, they are not even sent to a hospital. Isn't it aggravated isolation? We are already experiencing this isolation outside."
PRISON REPORT ON MARMARA REGION
The Hunger Strikes Monitoring Committee reported the following in a report they published in June on the prisons in the Marmara Region:
* Myriad rights are restricted in prisons due to the pandemic,
* In all prisons visited, disciplinary investigations have been launched separately for each prisoner who is on hunger strike.
* Letters written by prisoners to several institutions and organizations, especially the Ministry of Justice, Council of Europe, CPT and İHD, including letters written to İHD and CİSST by prisoners in Edirne F Type Prison, were seized by prison administrations. A disciplinary investigation has been initiated against prisoners in Duzce T Type Prison due to the letters they wrote to the Ministry of Justice. Furthermore, the letters written by some prisoners to the relevant institutions were seized by the prison administration in the Bolu F Type Prison.