PKK and PAJK prisoners to go on hunger strike in all prisons
PKK and PAJK prisoners announced that they will be going on a hunger strike on March 1 in all prisons until the isolation is broken. The prisoners said, "Lend your voice to our rising resistance, let's tear down fascism."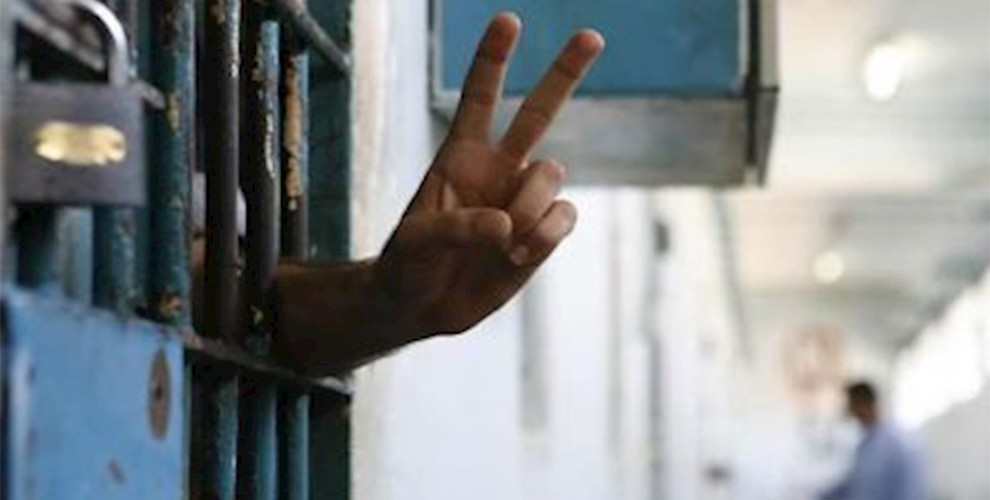 Deniz Kaya issued a written statement in the name of PKK and PAJK prisoners on the hunger strikes against the Imrali isolation.
"WE WILL PREVAIL"
The prisoners' statement is as follows:
"As required by loyalty to the memory and purpose of our heroic martyrs, who are the creative force behind the great gains uncovered by our struggle for freedom through resistances, at such times when we build up our resistance bit by bit, we promise that we are assessing our insufficient camaraderie at every turning point in the plot and isolation processes against Leader Apo, who is the sum of all that is good, and that we will overcome our shortcomings with the indefinite nonalternating hunger strike and fulfill the requirements of correct participation for our Leader. We are in the 21st year of the international plot with our "Break the isolation, Tear down fascism and Free Kurdistan" lunge and, with our faith in absolute victory, state that we increase our resistance with resolve as PKK and PAJK prisoners in prisons of Turkey and Kurdistan.
"YOU CAN'T ISOLATE LIFE"
All defenders of the capitalist modernist system who betray life and have no tolerance for society's freedom wanted to build their own system through participation in this unprecedented conspiracy, thinking themselves legitimate through the state apparatus. But, we are aware, they have failed to come out victorious through the international plot, so they wish to update it. Because they express clearly that the main obstacle on the path to the system they want to build against democracy and freedom is the Leader and the freedom movement. They express this through the isolation of the Leader, through genocides and massacres, through policies of special war and through the suppression of Kurdish people every day. So today we say, as the successors of comrades Kemal, Mazlum, Hayri and Sara who loved life enough to die for it, Leader Apo is life itself, and you can't isolate life. You would be left breathless if you tried. Our current resistance has reached a level of resolution to break the isolation and shown that we are willing to pay whatever price there may be. Even the blind have seen, even the deaf have heard that we as a people and a movement have come together around our Leader. All must know now that each one of the AKP-MHP fascist government's defenders have gone down in history with their calloused hearts and treason against life, freedom, community, love and the truth.
"WE ARE GROWING OUR PROTEST"
We as PKK and PAJK prisoners in Turkey's and Kurdistan's prisons have declared to the world the reasons for our resistance. We will not step back until the isolation imposed upon our leaeder is gone, and his free living and working conditions are achieved. Right now, we continue an indefinite nonalternating hunger strike in 67 prisons by 331 comrades with great resolve, faith and claim. The protest launched on November 8 by comrade and Hakkari MP Leyla Guven continues with resolve on the outside, throughout Kurdistan and in Europe. Our people resist, the freedom movement resists, and the faith that we will prevail and come out victorious grows. There is no alternative to resistance against fascism! As such, we are growing our resistance in prisons. Our bonfire of resistance will burn down fascism, our consciousness and resolve will grow our protest in numbers and in character.
As of March 1, we as PKK and PAJK prisoners in Turkey's and Kurdistan's prisons announce that we will simultaneously go on an indefinite nonalternating hunger strike. The indefinite nonalternating hunger strike we will launch in all prisons on March 1 will continue until the isolation is broken. Nobody but our Leader can make us stop our resistance, and our resistance will continue as long as the isolation imposed upon our Leader continues.
We call on all defenders of democracy, all intellectuals, writers, academics and NGOs to lend their voices to our rising resistance, let's tear down fascism and build up a free and dignfied life. We resist against the AKP-MHP fascism, which stands as an obstacle on the path to a free and equal life. The isolation imposed upon the leader is against all, so we call on all to resist to break the isolation."