People in Germany protest against fires in Dersim
People in Stuttgart, Germany, protested against the deliberate fires started by the Turkish state in the forests of Dersim.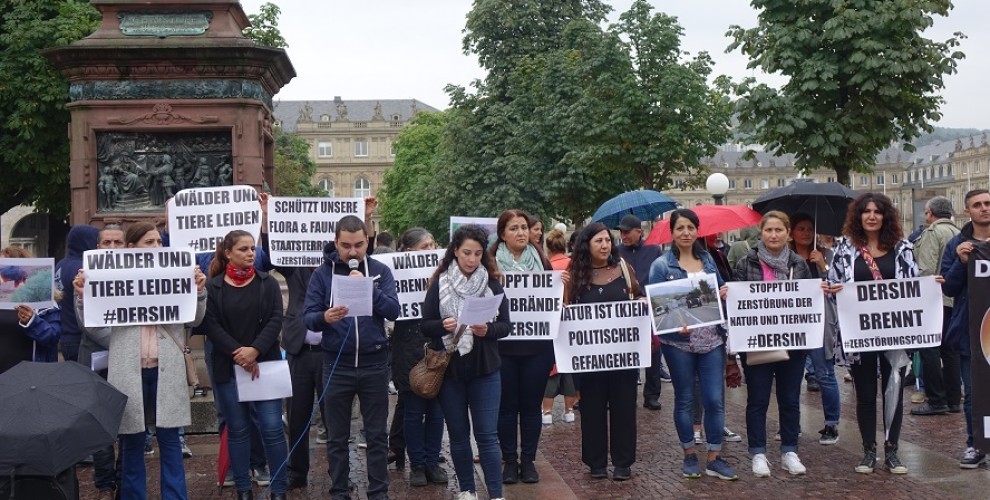 The action organized by the Dersim 38 Anti-Genocide Association took place in Schlossplatz.
Posters and banners condemning the fires in Dersim stated "No physical and cultural genocide in Dersim".
Texts in German and Turkish explained what happened in Dersim in 1937-38 and it was said that the same genocide policy continues today. 
Speakers at the action told protesters that "the Turkish government and governor of Dersim are preventing local people and environmentalists to extinguish the fires. Police and soldiers are preventing volunteers action to get the fire under control. Many animals - said the speakers - are caught in the fires and die".
Singer Hasan Sağlam joined the actions and sang "Daye daye" with the people.