People from Serhat hit the road to Amed Peace Meeting
Thousands of people gathered at the bus station in Van early in the morning and hit the road to Amed to attend the Peace rally.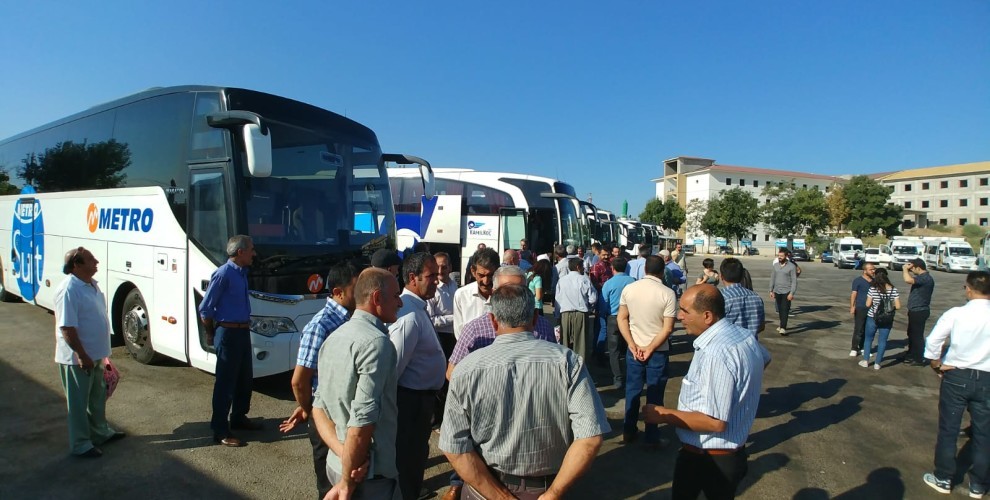 Today thousands will fill Amed to join the Peace rally at Amed station square. The slogan of the rally is "Peace cannot be isolated". 
Despite all the barricades and obstacles the people met in the early hours of the morning, thousands from Van, Kars, Igdir, Agri, as well as Serhat, hit the road to reach Amed.
In the early hours of the morning a huge crowd gathered in Van. HDP Van Provincial co-chairs Yadisen Karabulak and Ümit Dede together with Provincial executives led the way.
Dede: Amed meeting is only the beginning
HDP Van Provincial co-chair, Ümit Dede, made a brief statement before the buses started their journey.
"We consider the 1 September rally as the beginning of a wider struggle for peace. The government has been giving the country war policies for the last three years", he said. 
After the rally, insisted Dede, "we will enter a period of increased peace activism. Since 5 April 2015, Mr. Öcalan has not received any visit. The isolation imposed on Öcalan meant the country found itself on the edge of the abyss. Today we are opening the road to peace with the meeting in Amed. We invite all our people to join our peace struggle".