Paris group takes over the Vigil for Öcalan
A group from the French capital Paris took over the Freedom Vigil for Kurdish People's Leader Abdullah Öcalan this week.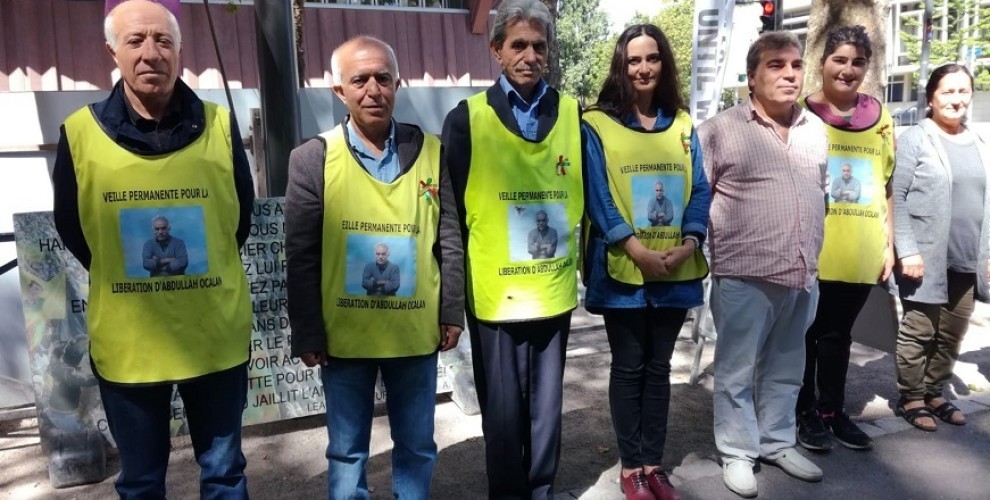 The Öcalan Freedom Vigil, is in front of the Council of Europe in Strasbourg, France, has reached its 323rd week.
The Paris group is made up of Necmettin Demiralp, Şinasi Yüksel, Ferhat Gümüşboğa and Remziye Aktan.
Necmettin Demiralp underlined that Öcalan is hope for the freedom of all the people and that he is the leader of all the oppressed peoples. 
Demiralp invited everybody to take action and stressed that the Kurdish people will be in captivity as long as Öcalan will be a prisoner.
He finally recalled that no news haven been heard from the Kurdish People's Leader for two years and pointed to the need for actions that would bring impact instead of symbolic or small actions and would affect the international scene.
The Paris group spokesman also called on all Kurdish people and friends to organise actions.