NGOs urge international community to deal with Öcalan rumours
MED TUHAD FED and TUAY-DER members made a joint press statement in Amed and called on the Committee for the Prevention of Torture (CPT) and the United Nations (UN) to deal with the rumours about Kurdish People's Leader Abdullah Öcalan.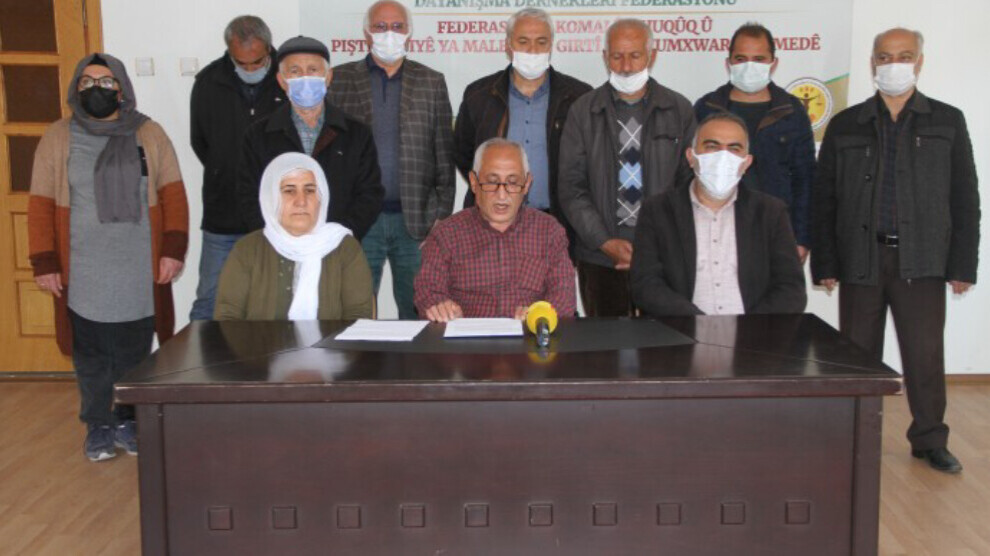 The Federation of Legal and Solidarity Associations with Prisoner's Families (MED TUHAD FED) and the Solidarity Association with the Families of Prisoners (TUAY-DER) made a joint statement regarding the increasing concerns over the situation of Kurdish People's Leader Abdullah Öcalan.
TUAY-DER co-chair Emin Güzel recalled that Abdullah Öcalan, Ömer Hayri Konar, Hamili Yıldırım and Veysi Aktaş on Imralı have not been allowed to meet their lawyers and families for a long time.
Güzel said, "No news can be received from Mr. Öcalan since his family and lawyers have not been allowed to meet him since April 27, 2020. While his aggravated isolation continues, various claims about Mr. Öcalan's life have been made on social media since March 14, 2021. These allegations have created a huge concern among the public, including families and rights organizations."
Güzel continued: "The isolation policy implemented on İmralı Island defies all national and international laws. The isolation has now evolved into torture. Under these circumstances, the statements about the life of Mr. Abdullah Öcalan on social media worry us. It is necessary for lawyers and families to make an immediate visit to Imrali Island in accordance with the law. The right to phone and visitation should be fully and completely granted. We call on all institutions and organizations, especially the Ministry of Justice and Government officials to do their duties. We also call on the CPT and the UN to fulfill their duties."