Mother Şenyaşar calls for support from lawyers
Emine Şenyaşar has called for support from all lawyers for her continuing resistance.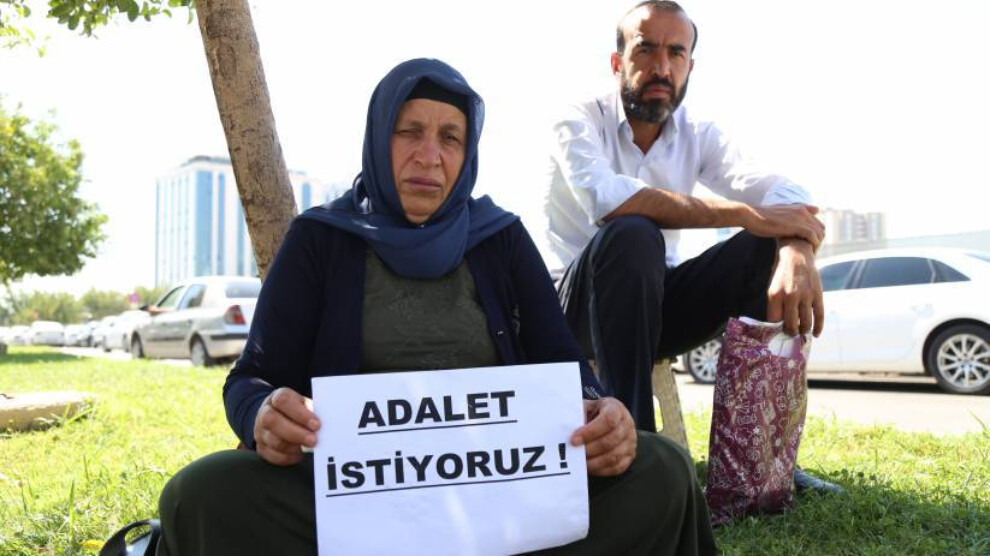 The Justice Vigil launched in front of the courthouse in Urfa by Emine Şenyaşar, who lost her husband and two sons in an armed attack that involved AKP Deputy İbrahim Halil Yıldız's bodyguards and relatives, and her son Ferit Şenyaşar, who was injured in the same attack, marks its 190th day. The mother and son came to the area dubbed "Şenyaşar Family Justice Corner" in the morning hours and started the vigil with banners that read "We just want justice"
Mother Emine Şenyaşar addressed lawyers on the 190th day of the protest. Moreover, the mother talked about her deteriorating health. "I need to have an operation, but I do not want it until our demands are met. Lawyers in Turkey should find a solution for us. We can't stay at home; we can't sit here anymore. All the lawyers should come together and recommend a plan for us. Things can't go on like this anymore."
Şenyaşar said that she would return home if their demands were met. "My son has been jailed in a solitary cell for 3 years. It is my call to all lawyers to come and sit here with us in front of the courthouse to have our demands answered. Those who murdered my family must be punished. My call is to all lawyers who have a conscience. They are also suing me; my son is in prison, and I am decaying here. They have already arrested my son and now they want to arrest me, too. Put an end to this."
"We are worried, we are sceptical, yet we will not lose our faith in 'justice'. It is the attorneys that are most aware of the double standard of law in the Şanlıurfa Courthouse. Lawyers are not ordinary people. One should not remain silent towards this persecution against us," the family said on their social media account.