Mehmet Hanifi Bilgin dies in Bolu prison
Mehmet Hanifi Bilgin was in prison for 30 years. He died in Bolu F Type Closed Prison.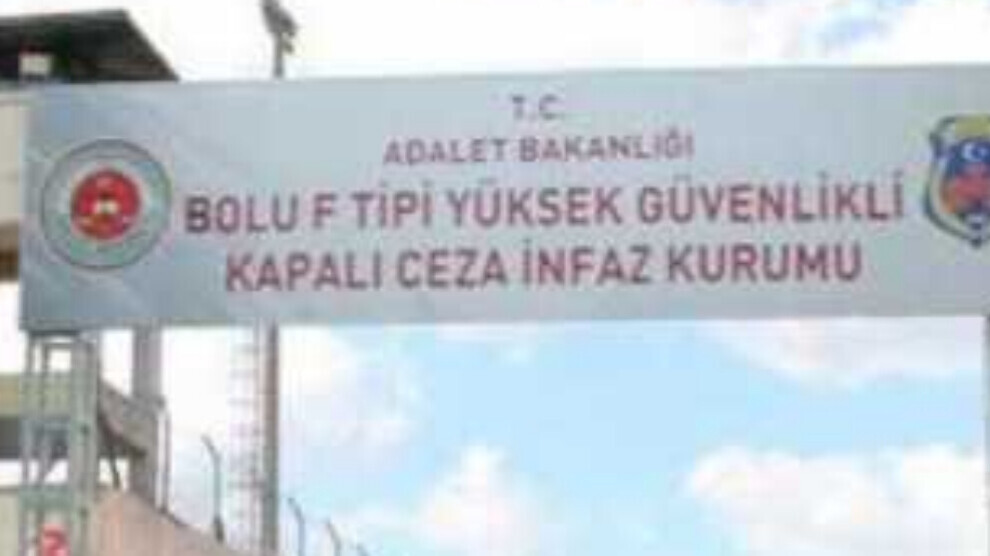 Mehmet Hanifi Bilgin, who has been in prison for 30 years and was held in Bolu F Type Prison, died. The prison administration called Bilgin's family and claimed that he died "of a heart attack". Bilgin was taken to Ankara Forensic Medicine Institute (ATK) for autopsy procedures.
Bilgin's family came to Ankara from Bingöl to receive the body. HDP Bingöl Deputy Erdal Aydemir and Lawyers' Association for Freedom (ÖHD) Ankara Branch lawyer Kenan Maçoğlu also went to the ATK.
After the autopsy procedures, Bilgin would be taken to his hometown.
Bilgin had 5 months left before completing his sentence. He was registered in the Genç district of Bingöl. Bilgin had suffered a heart attack 3 years ago.
HDP: Prisons have been turned in death places
The HDP issued a statement underlining that "the number of prisoners who lost their lives in prisons in the last 3 months has reached 8."
The HDP added that "all these deaths cannot be separated from the policies of the government, which turns prisons into death places. Although the state is responsible for protecting the right to life of prisoners as per the provisions of the Constitution and the European Court of Human Rights, it suspended all rights, especially the right to access to health and turned the prisons into centers of physical and psychological torture.
We would like to express once again that the way to establish justice in these lands will be possible by changing the anti-justice mentality, not the Minister of Justice. With this awareness, we reiterate once again that we will raise our political, social and justice struggle in the face of the systematic attack on the lives of the prisoners, and we will of course hold those who caused these deaths accountable on the ground of law."