MED TUHAD-FED: Guards force prisoners to sing the National Anthem and beat them if they refuse
MED TUHAD-FED co-chair Emine Kaya said that the prisoners were forced to sing the Turkish national anthem, the 'Independence March,' and that they were tortured when they refused to do so.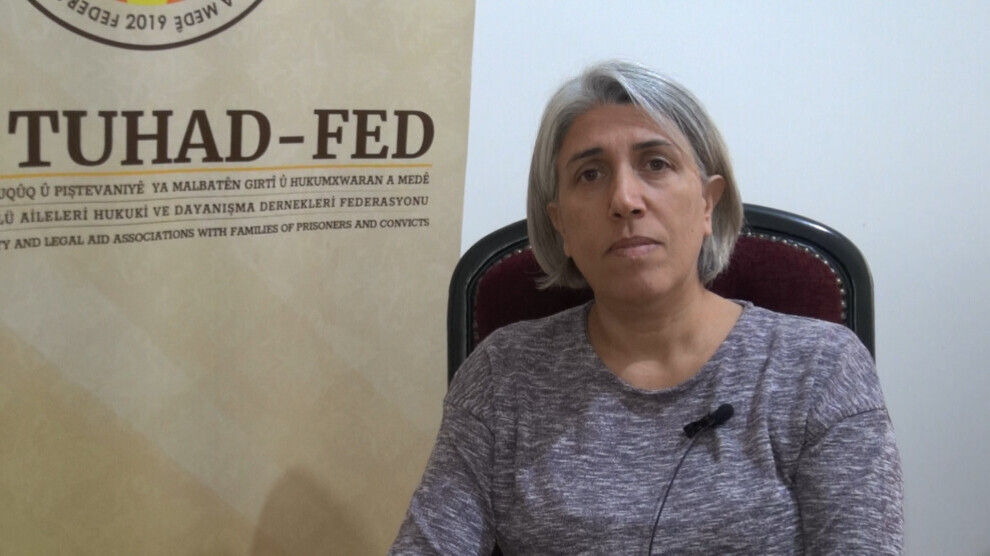 MED TUHAD-FED co-chair Emine Kaya said that the oppression in Turkish prisons continues and has reached the extent of torture.
Kaya said that the deepening of the isolation imposed on Kurdish people's leader Abdullah Öcalan, was reflected in other prisons.
Kaya said: "This isolation against Abdullah Öcalan and other related policies are imposed to all political prisoners today. These policies are also imposed on ill prisoners. Our demand is that the isolation conditions be lifted and the oppression in other prisons also come to an end."
Pointing to the repression that started in Kırıkkale and spread to other prisons in the last month, Kaya said: "The repression has turned into torture and deportation. The appeals and applications made by the families only regarded battering and torture. Wards are raided and prisoners are beaten without any justification. Prisoners are forced to sing the "National Anthem". When they refused, they were subjected to physical torture. Some prisoners were injured."
Noting that soldiers raided the wards in Siverek Prison, Kaya said: "Even though it was forbidden, they entered the wards. They beat the prisoners. Cell searches are now carried out by wards with the help of soldiers. After one of these searches, 14 prisoners tested positive for coronavirus. In the prison of Beşiri, prisoners were asked to line up for the count. When the prisoners resisted, they were beaten."