MED TUHAD-FED co-chair, Ahmet Doğan: The issue of ill prisoners should be resolved
MED TUHAD-FED co-chair, Ahmet Doğan, said that a solution should be found for ill prisoners. The situation of ill prisoners in Turkish prisons is getting worse.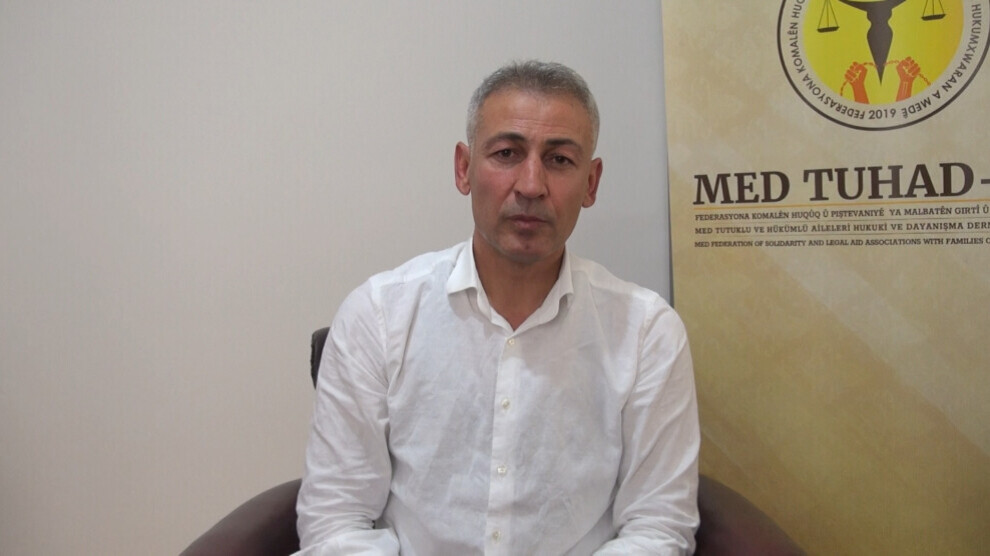 Ahmet Doğan, Med TUHAD-FED co-chair of the Federation of Legal and Solidarity Associations of the Families of Prisoners and Convicts, spoke to ANF about the situation of ill prisoners. Advocating that NGOs should take responsibility for this problem, Doğan called on them and families to put the situation of sick prisoners on their agenda. Doğan pointed out that the prisoners have been victimized for years for political reasons.
Doğan continued: "The country is heading towards a black hole. That's why we need to start a dialogue with Abdullah Öcalan as soon as possible and take steps to help the country breathe. The issue of prisons must be addressed. Sick prisoners can no longer stay in prisons."
Stating that many of the prisoners are at risk of dying in prison, Doğan said: "We need to solve this problem by meeting all opposition groups on a common ground and inviting the government to act with conscience. We should not forget that the families of the prisoners are also exposed to many violations of rights. Imagine that a prisoner whose family lives in Amed is deported to distant places like Edirne. For the families it is a huge problem, which has to do not only with distance but also with economy and organisation of their life. For some it is simply impossible to go and visit their relative in prison. That's why some families go to see each other every two years."