Martyrs' families: Dirty war with the remains of our children
Miyaser Bayram, sister of YJA Star guerrilla Ayşe Bayram, who fell a martyr in Şırnak, reacted to the burial of her sister's remains in the cemetery of the nameless. The families stated that the state resorted to the dirty war.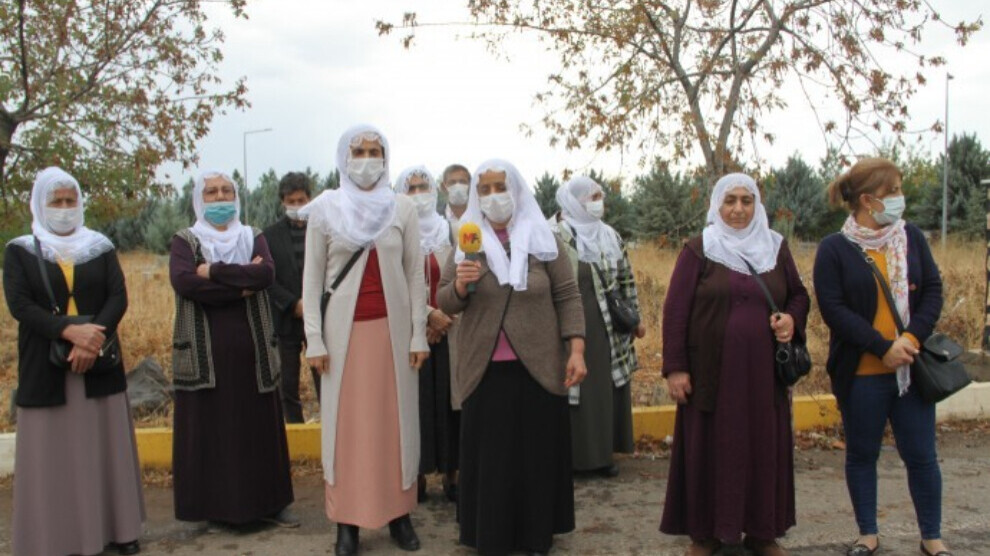 The Association of Solidarity with the Families of the Disappeared (MEBYA-DER) made a press statement at Yeniköy Cemetery in Bağlar, Amed, regarding the fact that the remains of martyrs who lost their life on different dates are not delivered to their families.
MEBYA-DER executives and families attended the action held in front of the cemetery of the nameless.
MEBYA-DER co-chair Yüksel Almas said that the remains of the guerrillas were buried without waiting for the DNA result and added that a special war policy was imposed on the families. Stating that one of these families was the family of Bayram, who fell a martyr as a result of clashes in Beytüşşebap, Şırnak, Almas condemned the fact that the remains were not delivered to the families.
Miyaser Bayram said that her sister joined the HPG in 2014 and was martyred as a result of clashes in Beytüşşebap in 2019. Bayram said that the prosecutor informed that DNA samples should be taken from the mother or father, but that the body would not be given to them.
Reminding that her father died 30 years ago and her mother 19 years ago, Bayram said that she told the prosecutor that she could recognize her sister if he saw her body, and added: "The prosecutor said to me, 'You will not recognize her even if you see her'. Then he insulted us and threw us out of the room."
Bayram said that they are 7 siblings and that the DNA sample should be taken from them.