Many soldiers killed as guerrillas hit Turkish troops in Cudi
HPG/YJA Star guerrillas hit the Turkish soldiers participating in a military operation in Cudi region. Many soldiers were killed.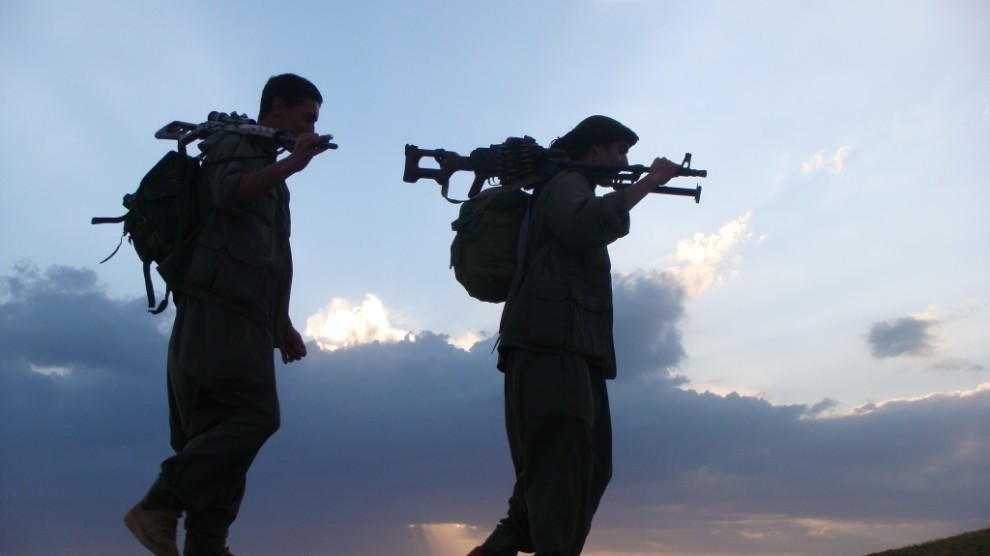 The Press Office of People's Defense Forces (HPG-BIM) announced that HPG/YJA Star guerrillas carried out two actions against the Turkish military forces in Cudi region in the countryside of Şırnak province.
HPG-BIM reported that the Turkish army launched an operation in Cudi region of Şırnak on April 17. As part of the operation, guerrillas hit the secret units of the Turkish army in the area of Bajare Kır at 2 pm in the afternoon.
Guerrillas carried out another action after the effective strikes forced the Turkish secret units to retreat from the area. Strikes at close range inflicted heavy losses on the Turkish forces but the number of the soldiers killed or wounded in these actions couldn't be clarified.
Following the actions by guerrillas, the Turkish army carried out an intensified artillery attack against the areas of Girê Çolya and Eynika as the operation was withdrawn.
HPG-BIM added that guerrillas suffered no losses or injuries during the actions and ensuing clashes.