Lawyers file complain against police for boy injured by armored vehicle
A criminal complaint was filed against the police who injured a 12-year-old boy with an armored vehicle in Yüksekova.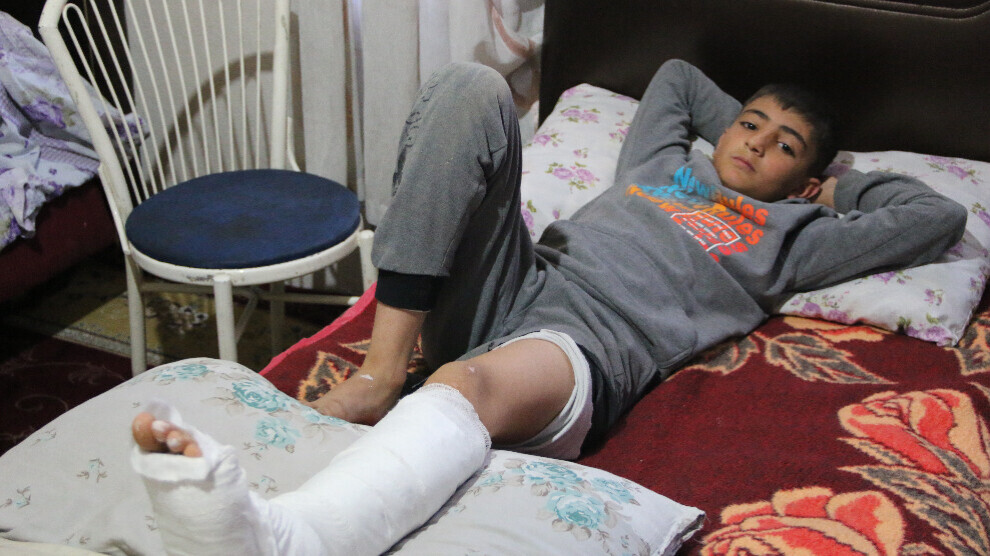 Twelve-year-old Nihat Şerzan Akdoğan was injured when an armored police vehicle hit him on 1 April in Yüksekova, province of Hakkari. Akdoğan suffered fractures in his foot.
While Akdoğan is continuing his treatment at home, his family filed a criminal complaint against the police driving the armored vehicle. Akdoğan's father, Peoples' Democratic Party (HDP) Yüksekova District co-chair Abdulkerim Akdoğan, Lawyers Association for Freedom (ÖHD) member Yusuf Çobanoğlu applied the Yüksekova Chief Public Prosecutor's Office.