Lawyer Yazmacı: "The only solution of the state is deadlock"
Yazmacı from the IHD Prison Commission indicated that the hunger strike against isolation is still ongoing in 107 prisons, stating that the situation is threatening to become indefinite.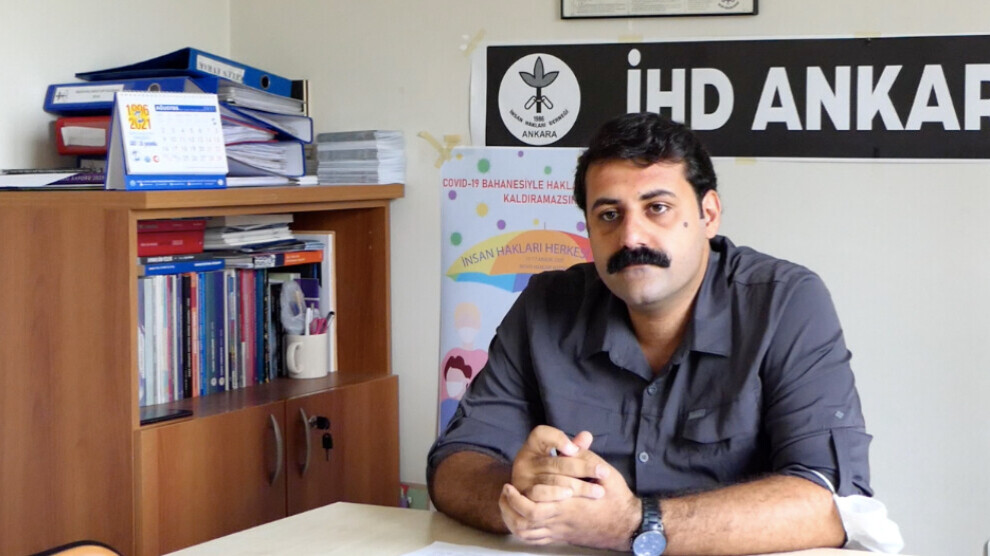 With the new death system, isolation has extended to all jails; lawyer Ömer Faruk Yazmacı said, adding that present measures and efforts are insufficient, and prisons have become places where penalties are perpetuated.
In an interview with ANF, Member Faruk Yazmacı of the Human Rights Association (IHD) Prison Commission stated that hunger strikes in prisons should be ended before they become harmful.
PUNISHMENT IS REPRODUCED
Yazmacı stated that "Prisons are no longer merely places where people are deprived of their freedom; they are also places where punishments are reproduced," adding with the new death system, isolation spread to all jails and gradually increased in intensity. "For example, people given aggravated life sentences cannot be held alone but they are done so in line with the decision of the observation board. The same is true for sick inmates. All convicts who must be checked daily are sentenced to live in isolation for the rest of their lives," he explained.
DISCIPLINARY PENALTIES
Atty. Yazmacı drew attention to the prisoners' hunger strike against isolation, saying, "Those who denounce isolation are vulnerable to disciplinary sanctions. It is a rotating hunger strike every 15 days, but they receive a communication penalty at the conclusion of the 15 days. Non-contact visitation is prohibited, and open visitation is limited to one individual, as determined by prosecutors and intelligence professionals. Women convicts in Sincan are sued for praising the crime and the criminal because of their participation in the ongoing hunger strikes."
THERE IS AN UNUSUAL SITUATION IN IMRALI
According to Yazmacı, the isolation of Kurdish People's Leader Abdullah Öcalan in İmralı is a far more unusual practice. He emphasized that the practice is unconstitutional, saying, "The general isolation is becoming more acute, but there is a larger isolation in Imrali. This is made worse by new regulations. The constitution contains a restriction on discrimination and the principle of equality in execution, however they are ignored. Every time the name 'Mr. Öcalan' is uttered, it is placed in a political context. So, see, this is a political issue, not merely a violation of human rights. Along with Abdullah Öcalan, there are three other convicts. Their families have not contacted them since August 7, 2019. All detainees are being held in isolation, but nothing compares to the isolation inflicted on Abdullah Öcalan. We are not debating this in terms of human rights violations; rather, we are only considering it in terms of politics. We normally limit jail isolation to family visitation, but Abdullah Öcalan and the three convicts in İmralı have not been allowed to see their families since August 7, 2019."
THIS IS THE STATE'S STRATEGY
According to the IHD Prison Commission, both the prisoners and the relevant institutions wrote to the CPT, the Ministry of Justice, the Human Rights Research Institute, the Parliament and its commissions, and all relevant structures about the 300-day hunger strike and frequent applications were made to the UN. "We are doing the same procedures," said Ömer Faruk Yazmacı and added, "Yet, one of the methods of this regime is deadlock. For them, the only option is insolubility. This week alone, 12 convicts were denied conditional release. This is why hunger strikes have extended to 107 prisons. This can no longer be overlooked. There is a probability of hunger strikes becoming indefinite. We need to raise this voice, and I believe that everyone should contribute to it."