Lawyer Uysal: In Imrali there is no law
Nevroz Uysal, one of the lawyers of Kurdish people's leader Abdullah Öcalan, called for struggle saying that "there is no law in Imrali, the isolation is multidimensional."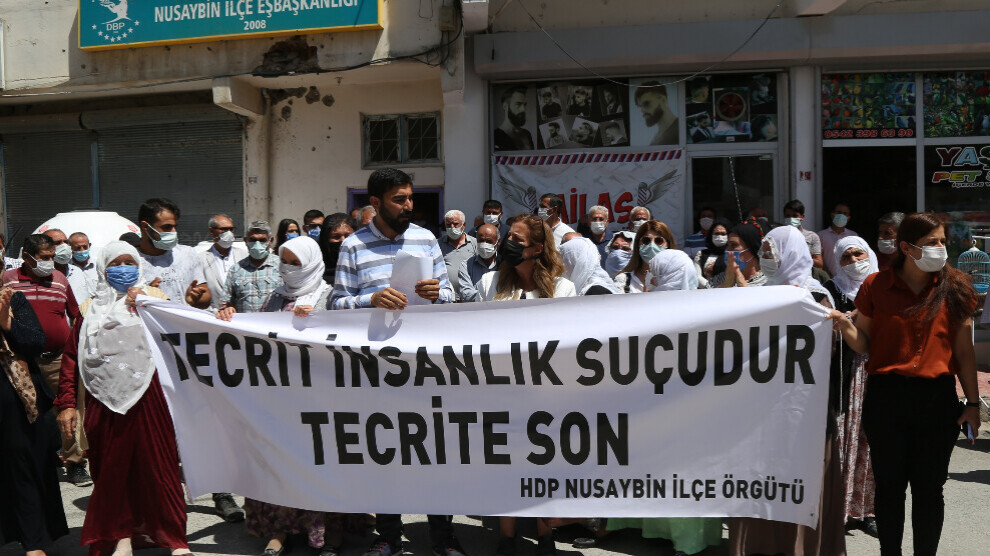 Peoples' Democratic Party (HDP) Mardin Provincial Organization held a panel titled "Isolation is a Crime against Humanity, End Isolation" in Nusaybin to draw attention to the isolation imposed upon Kurdish people's leader Abdullah Öcalan. 
One of Öcalan's lawyers, Nevroz Uysal, and HDP Mardin Provincial co-chair Perihan Ağaoğlu joined the panel moderated by Nusaybin Provincial co-chair Şiyar Koç.
Speaking after Koç's presentation, Uysal said that the isolation imposed on Abdullah Öcalan is multidimensional. Uysal said that legally, lawyers can meet with their clients in other prisons, but the same law do not apply in Imrali. The lawyer noted that 5 people were brought to Imralı after Öcalan had already been jailed there for 10 years.
Uysal added that Abdullah Öcalan was prevented from even going to the courtyard alone and his letters were not delivered. "Imrali is a different prison. The laws applied in Imrali are different from the laws of Turkey. This place was created by the state. The purpose of this difference is to have Mr. Öcalan act as they want." Uysal underlined that he is kept in isolation today because he did not accept the imposition to surrender. Uysal said that all democratic institutions should oppose isolation. 
HDP Provincial co-chair Perihan Ağaoğlu said that the isolation has spread to all segments of society and stated that it is necessary to fight against it.
After the panel, HDP Nusaybin Provincial Organization made a statement to draw attention to the isolation and the ongoing hunger strikes in prisons.