Lawyer Altıparmak: "ECHR cancelled the Roboski appeal"
European Court of Human Rights (ECHR) has allegedly cancelled the appeal regarding the Roboski massacre with a scandalous excuse.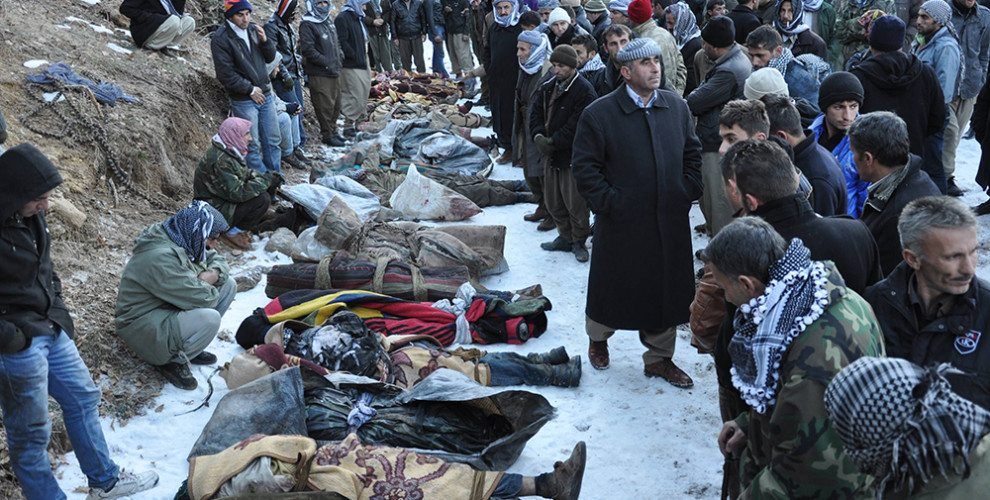 Lawyer Kerem Altıparmak posted on Twitter and said the ECHR "buried the Roboski massacre where 34 people, mostly children, were killed for the lawyers submitting documents to the Constitutional Court two days late in the Encü vs Turkey verdict".
The Turkish state had massacred 34 people (28 of them from the same family) in an aerial attack on the Roboski village in Şırnak's Uludere district on December 28, 2011.
There was no efficient, independent or just investigation in Turkey after the massacre. On the contrary, the people who lost their lives in the massacre were targeted by the judiciary, the police and the government. With Turkey rejecting the appeals to the Constitutional Court, the case was taken to the ECHR in August 2016 after exhausting domestic legal means.
The Chief of General Staff Military Prosecution had issued a verdict of dismissal on January 7, 2014 and the appeals by victims' lawyers had also been rejected. The case was taken to the Constitutional Court, where it was rejected again on February 24, 2015.
Lawyer Altıparmak protested the ECHR verdict and said, "The name of this court should be changed to European Court of Unacceptability, because that is what they do best!"
Altıparmak added: "There has never been another case that hurt me as much as the injustice by the Constitutional Court and the ECHR in the Roboski case. I'm boiling inside. 34 people, so many children have been killed and nothing was done for 7 years. Now these 7 years have been forgotten, and the case was rejected because the lawyers were 2 days late. I have no words!"