KCDK-E calls on people to join World Peace Day events
KCDK-E Presidential Council has called on people everywhere to step up demand for the freedom of Öcalan on 1 September.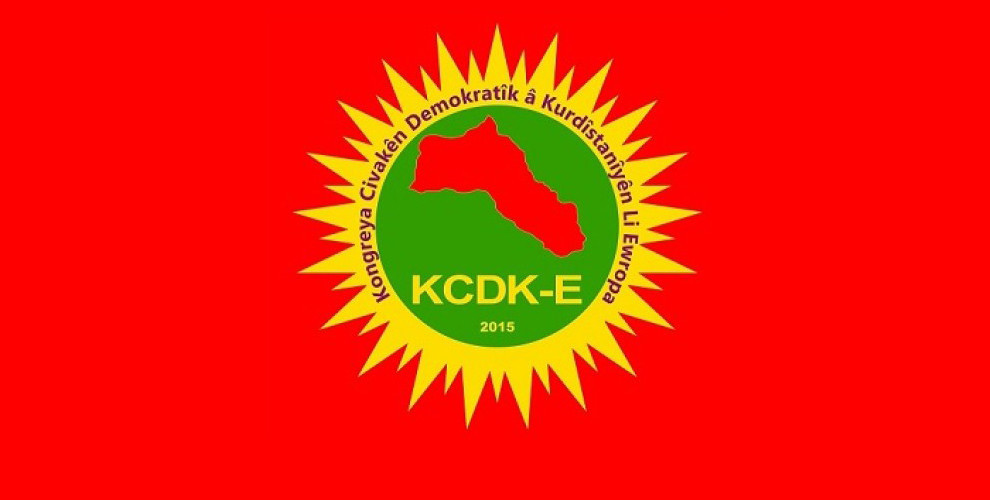 In a written statement, the European Kurdish Democratic Society Congress (KCDK-E) Presidential Council has called on Kurds to take part to the events of 1 September, World Peace Day, to take place around Europe. 
Recalling the ongoing wars in Kurdistan and the Middle East, the KCDK-E statement reads:
"The geography of the Middle East and Kurdistan is scenario of the Third World War and is covered in blood and tears. Dictator Erdogan, the AKP-MHP fascism and regional reactionism are raising wars in the face of peace and causing the massacre of thousands of people. The horny battle that the entire Middle East is living is a barbaric one. This war has cost the life of thousands of people, has forced hundreds of thousands to migrate from their homes".
The KCDK-E underlined the attack on the Saturday Mothers, on 25 August, which showed "the AKP's true face, attacking the most peaceful activists. The only alternative to this massacre and politics is the democratic nation paradigm proposed by Mr. Öcalan, the leader of the Kurdish People. This paradigm is about the free woman, establishing a free and equal common life of all identities and beliefs. It is the thought of Mr. Öcalan, who can stop wars in Kurdistan and the Middle East and provide equality and peace among the peoples". 
The statement finally called on all people to participate to the events organised on 1 September. 
"As KCDK-E, we must voice the ideas of Peace, Freedom and Democracy of Leader Apo in all the peace venues and streets".