Justice vigils of prisoners' families continue in Amed and Van
The justice vigils launched by the prisoners' families are continuing in the cities of Amed and Van.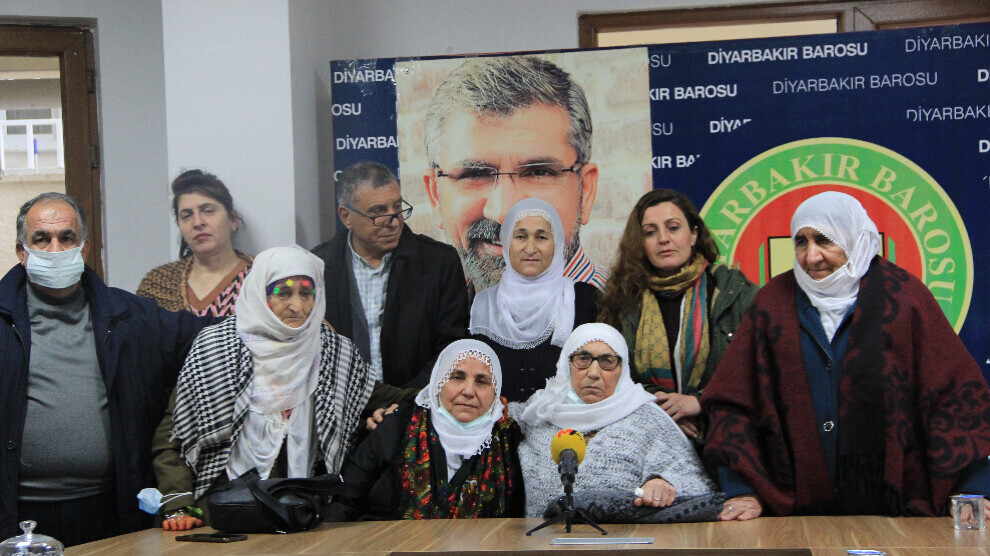 The Justice Vigil, initiated by the prisoners' families in the service building of the Amed Bar Association, has marked its 77th day. Sultan Yağmakan and Halit Batan, co-chairs of the Anatolian Association for Solidarity with the Families Who Have Lost their Relatives (ANYAKAY-DER), visited the families today.
'AUTHORITIES SHOULD HEAR THE VOICES OF MOTHERS'
Speaking during the visit, co-chair Yağmakan emphasized that they support the families in their struggle for justice. "Our children are under oppression and persecution. We want this repression to end. How much longer will they persecute us? State authorities should hear the voice of these mothers. We want justice," Yağmakan said.
Feyziye Kolakan, the mother of sick prisoner Ahmet Kolakan, noted that the sick prisoners are on their deathbed. "We want sick prisoners to be treated properly. If they don't, we will treat them. Since the first day of the vigil, 8 prisoners have died in prisons. We don't want to see coffins coming out of prisons anymore. We can't even sleep since we may receive news about their deaths any moment," Kolakan said.
Kolakan said that her son has been under quarantine in a hospital for 28 days. "I will have a heart operation on Friday. I do not know whether I will survive the operation. His father died because of longing for his son."
VAN
The Justice Vigil initiated by prisoners' families at the Van Bar Association has marked its 52nd day. Today's vigil was visited by the residents of the Hacıbekir (Xaçort) neighbourhood. In a speech during the visit, Ayten Salgör pointed to the recent increase in deaths in prisons and said that sick prisoners should be released in order to be treated properly.  "We praise the vigil initiated by the mothers and we are always with them. Seriously ill and elderly prisoners should all be released before they die in prison. The prisoners who have been denied treatment should be treated," Salgör said.
Salgör appealed to the Ministry of Justice, saying, "These deaths should be stopped right away. We do not want to receive news about deaths every day. We just want justice. Let the sick prisoners be treated by their families."