Isolation of Öcalan protested in Bern
A demonstration was held in Bern, Switzerland in protest at the isolation of Abdullah Öcalan.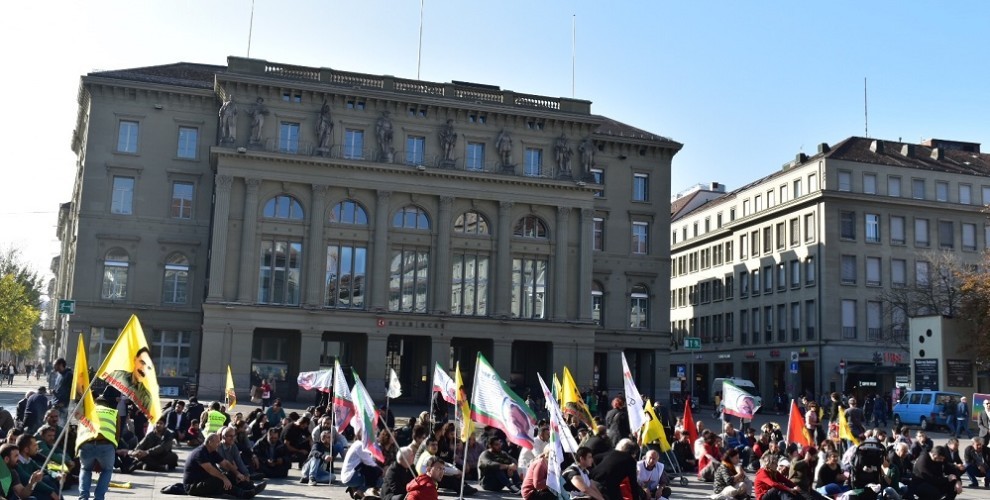 Kurds and their allies organized a demonstration in front of the Federal Parliament in Bern city of Switzerland to protest against the aggravated isolation imposed on Kurdish People's Leader Abdullah Öcalan.
The demonstration began with a minute's silence. Demonstrators held flags of PKK, KCK, YPG, YPJ, KCDK-E, SYKP, MLKP and FEDA and banners reading "Freedom for Öcalan, Status for Kurdistan" and "Freedom for Öcalan and all political prisoners".
The opening speech on behalf of the Kurdish women's movement was followed by other speeches which stressed that; "The aggravated isolation imposed on Öcalan is unacceptable. Trying to normalize the isolation, the Turkish state seeks to obstruct the rightful struggle of the Kurdish people. Our protests will continue uninterrupted until Öcalan is freed."
Following the speeches, the demonstration continued with a sit-in action.