International Tribunal to announce verdict on Turkey
The International Tribunal in French capital Paris will announce the verdict on Turkey's war crimes on May 24.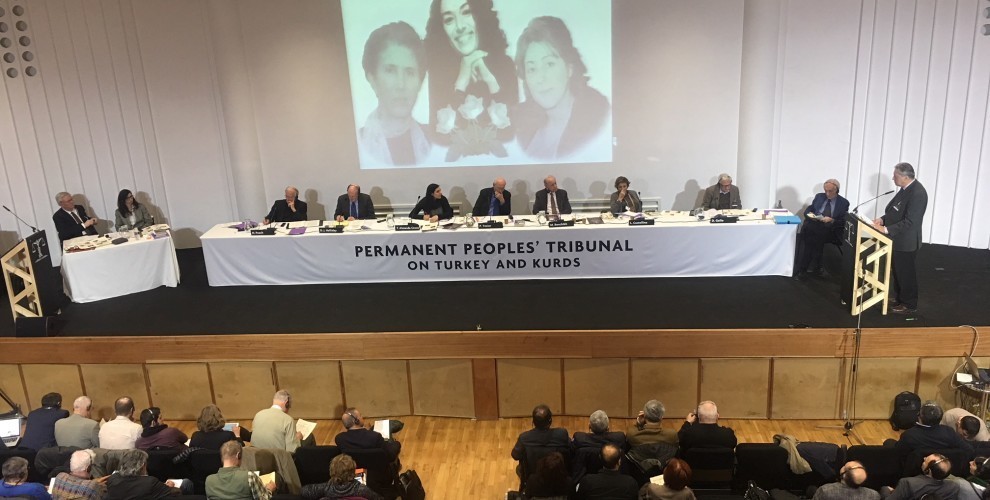 The International Tribunal (Permanent Peoples' Tribunal) has put Turkey's war crimes against Kurds on trial on March 15-16.
Over 400 people participated in the hearings that lasted two days. The court panel was made up of 7 judges who represent different countries and nations and the public conscience.
Witnesses gave testimony on the Turkish state's denial and violations of the Kurds' political, cultural, social and economic rights.
Witnesses to state massacres during the self government resistances in Cizre, Sur, Nusaybin and Şırnak were present in the hearing. Some connected through video conference as they were unable to go to the court in person.
The indictment stated that the Turkish state carried out the massacres in a deliberate and planned way, and demanded the court panel to recognize them as war crimes. The prosecution demanded that the Turkish government and Erdoğan be held responsible for the crimes committed.
The court had stated that they would announce the verdict in May and ended the hearings. Now the last phase is here, and there will be an international conference in the European Parliament on May 24. Court Chair Philippe Texier and other judges will announce their verdict on the crimes committed by Turkey in the conference.