"International institutions should step in against isolation"
Stating that the isolation imposed on Kurdish People's Leader Öcalan is not independent of the Kurdish problem, lawyer Mesut Beştaş emphasized that the EU and international institutions should step in as soon as possible to end the isolation.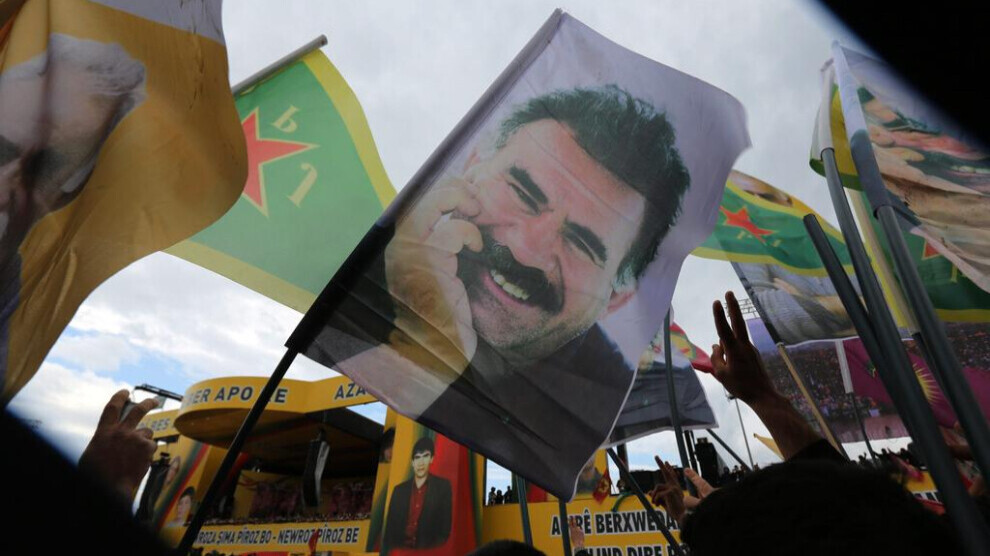 Kurdish People's Leader Abdullah Öcalan, who is being held in Imrali Prison, is under absolute isolation. He has no connection with the outside world. Visitation applications are systematically and arbitrarily rejected or left unanswered.
Bursa Chief Public Prosecutor's Office issued a 6-month lawyer visitation ban on Abdullah Öcalan on September 23, citing the "Road Map" document attached to the his statement of defense sent to the European Court of Human Rights (ECtHR) in 2009.
Lawyer Mesut Beştaş spoke to ANF regarding the isolation.
Saying that the isolation in Imrali has been going on for 22 years, Beştaş said the following; "The Turkish state's isolation policy is linked to the Kurdish issue. This policy of the Turkish state is related to the solution of the Kurdish problem. When we look at the policy of the state, we can better understand its approach to the Kurdish issue. What happens in Imrali is against international law. There are practices specifically imposed on Mr. Öcalan. The ECtHR also observed that Mr. Öcalan was tried unlawfully. Accordingly, he must have been tried again. But unfortunately this did not happen. International parties did not put pressure on Turkey for a retrial. This is because Mr. Öcalan is a political figure. Mr. Öcalan has an important role in Turkey's politics."
INTERNATIONAL INSTITUTIONS DO NOT SHOW SENSITIVITY
Emphasizing that the law no longer accepts isolation in the contemporary world, Beştaş drew attention to the fact that international institutions as well as the ECtHR define isolation, torture and ill-treatment as violations of human rights.
Recalling that the isolation is also regarded in the Committee for the Prevention of Torture (CPT) report as an unacceptable practice, Beştaş noted that the CPT openly admitted the isolation for the first time.
He added that although the CPT reported the isolation, it did not take any steps to end it, and that the report was only shared with the public.
The lawyer underlined that the EU should put pressure on Turkey to end the isolation, concluding that:
"Institutions such as the CPT can make observations and suggestions regarding the isolation. The EU needs to step in to end the isolation. But unfortunately, human rights criteria are not taken into account recently, we cannot say that the EU has not reacted seriously to the isolation. EU member states must warn Turkey based on CPT's findings relating to the isolation. If warnings are ignored by Turkey sanctions must be enforced against it. However, we see that the EU and international institutions do not show sensitivity required. The reason for this is political and commercial agreements with Turkey."