IHR: At least 54 protesters killed, hundreds wounded in Iran protests
At least 54 people have been killed so far in the violent crackdown on protests in Rojhilat and Iran following the death of Jina Mahsa Amini, according to Iran Human Rights (IHR).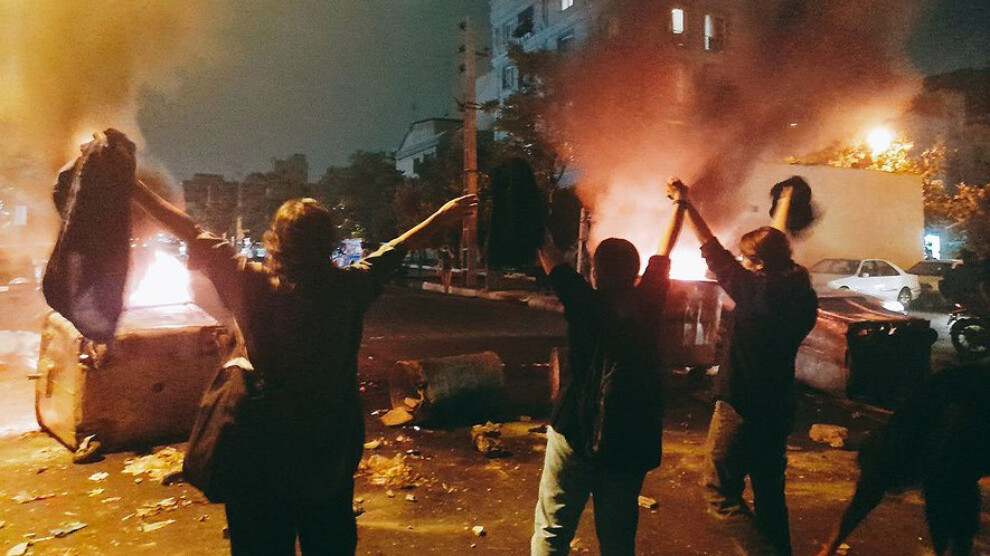 Iran Human Rights reported on Saturday that at least 54 people have been killed by security forces in protests across Iran. In many cases, returning the bodies is made contingent on secret burials. Hundreds have also been injured or arrested. Internet disruptions and cuts continue across the country.
Iran Human Rights implores the international community once again to take urgent action to stop the mass killing of Iranians. Director, Mahmood Amiry-Moghaddam said: "The Iranian people are demanding rights that have been taken away from them by the Islamic Republic for more than 40 years. Now the Islamic Republic is responding to their peaceful protests with bullets." He added: "Condemnations and expressions of concern are no longer enough. The international community and anyone that adheres to human rights principles, must now support the Iranian people's demands."
As nationwide protests sparked by the police murder of Mahsa Amini (Jina) entered their eighth day, at least 54 protesters are recorded to have been killed by security forces and hundreds injured.
According to information obtained by Iran Human Rights from the victims of police violence and having reviewed video evidence, security forces have been using disproportionate force and live ammunition to suppress peaceful protests in the last few days, a clear and gross violation of international law.
On the other hand, quoting the Gilan province police chief, state media have reported the arrest of 739 protesters, including 60 women in the province alone. 
A source on the ground told Iran Human Rights: "The wounded can't go to medical facilities because they'll be arrested. That's why most people treat themselves at home."
This puts protesters' lives at risk. Hospitals and medical personnel should have the authority to treat the wounded without the presence of armed forces.
Internet access has also either been severely disrupted or completely cut off over the last three days. Instagram, WhatsApp, Signal, Google Play and the App Store are all down and their websites have been filtered. Internet disruptions have delayed information getting out about protesters that have been killed, wounded or arrested. As such, the number of deaths cited are protesters killed prior to September 23.
Mahsa (Jina) Amini was a 22-year-old girl from Saqqez (Kurdistan) who had travelled to Tehran with her family to visit relatives in Tehran when she was arrested by Guidance Patrol officers on September 14. Shortly after, she fainted at the Vozara police station and went into a coma. According to witness testimonies, Mahsa was beaten by the arresting officers in the police van and later at the police station. She was officially declared to have died at Kasra Hospital on September 16.