IHD Van chair calls to end impunity on the case of 2 villagers thrown from military helicopter
IHD Van branch chair, Mehmet Karataş, said that the investigation into the torture of 2 villagers being thrown from a military helicopter in Çatak was not properly carried out and called for an end to impunity.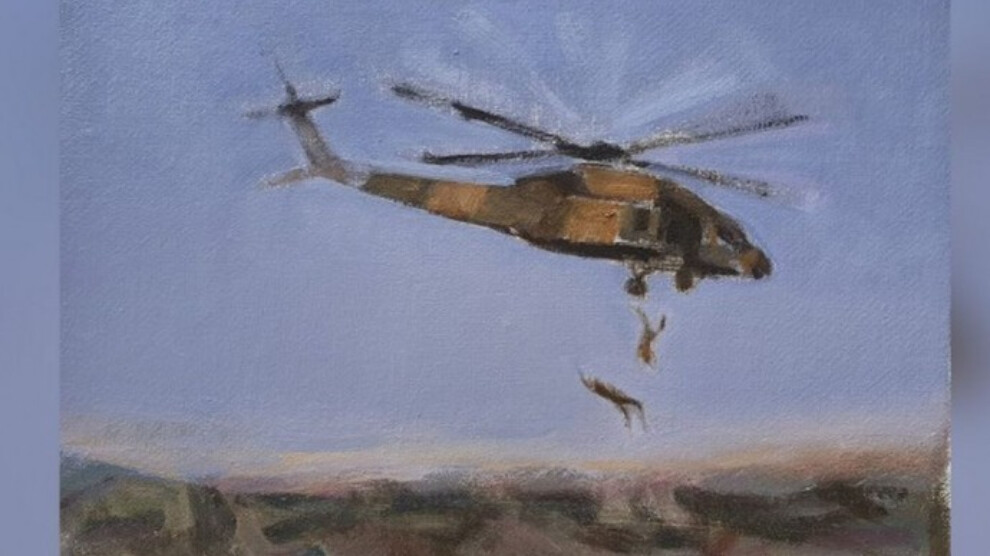 A year has passed since Servet Turgut (55) and Osman Şiban, who were detained by the soldiers in Çatak (Van) were tortured and thrown from a military helicopter. The incident, in which Turgut died while being treated and Şiban was seriously injured, shocked public opinion after it was uncovered by Mezopotamya Agency (MA). A confidentiality decision has been imposed on the investigation.
Human Rights Association (IHD) Van branch chair, Mehmet Karataş, demanded that those who tortured the two citizens be exposed and put on trial.
Karataş said that the right to life was clearly violated and that there have been many violations in the past 40 years. He reminded that torture against these two people is a crime against humanity. Karataş told MA: "Two citizens were taken into custody and beaten almost to death. As a result of this incident, Servet Turgut lost his life and Osman Şiban, who was injured in this incident, has not recovered yet."
Karataş said that the constitution and the conventions to which Turkey is a party have been violated and added that they don't believe the investigation is being carried out in a proper manner. "The journalists who exposed this incident to public opinion in Turkey and the world, were arrested. Journalists have a duty to report. They turned to journalists to cover up this incident. Journalists were tried for defending the public's right to receive information and for exposing an appalling incident with documents. Journalists were prevented from doing their job and the public from receiving information. In order for these situations not to happen again, it is necessary to ensure that the perpetrators of the incident are prosecuted, not the journalists who make the news."
Karataş called for an effective investigation against the perpetrators and for the opening of the trial and said that impunity must end.