IHD: Don't call isolation in prison a precaution against Covid
IHD executive Nuray Çevirmen said that the coronavirus pandemic reached serious levels in prisons, but no proper information was given about it. She added that it is not right to isolate prisoners and deprive them of their rights as a precaution.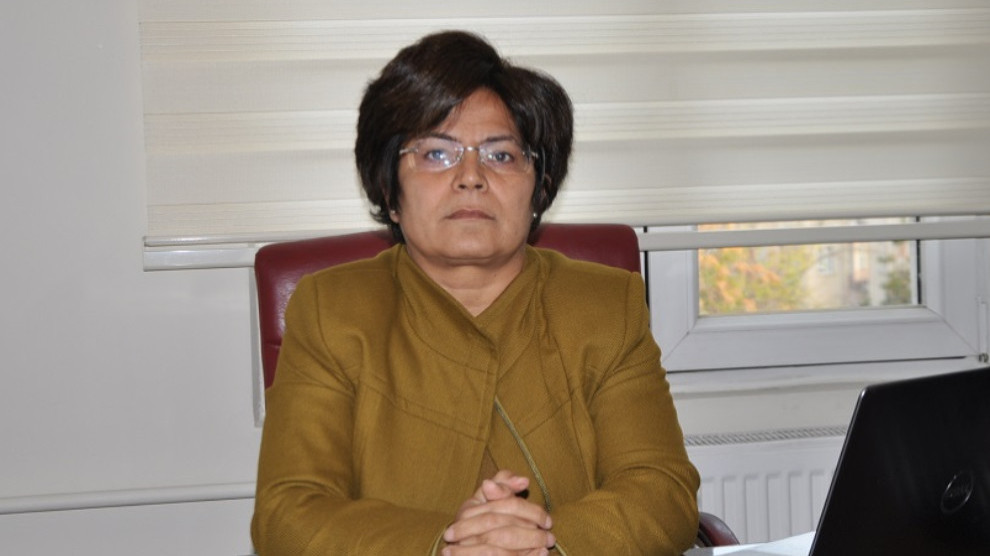 Human Rights Association (IHD) executive Nuray Çevirmen said that standing counts, which were not implemented before, are now imposed in some prisons.
Çevirmen spoke with ANF about the violations of rights in prisons and the extent of the coronavirus pandemic. She said that they received applications from many families and prisons during this process, and added that the families were anxious.
Drawing attention to the ongoing hunger strike in Kırşehir Prison, Çevirmen said: "There was a problem because of the standing counting. Later they were taken to one-man cells. They had been on a hunger strike for 122 days against these rights violations. On Tuesday, four prisoners were deported to Kayseri No.1 T Type, and two prisoners to Tarsus No.2 Type T. During the transfer, they were beaten and subjected to naked search. Although we requested to meet with the Kırşehir Prison administration twice, they did not receive us. We were able to meet with the prosecutor for a short time, but he did not answer any question."
Stating that the epidemic has reached serious levels in prisons, Çevirmen noted that they could not get information from the relevant institutions. Stating that families can learn whether their relatives have been diagnosed with coronavirus from the e-pulse application, the IHD executive added: "Last week, information came from Erzurum Open Prison that there are positive prisoners. We also know that there are cases in Antep, Silivri, Konya and Sincan prisons. There is no official statement, but it is obvious that the infection is spreading. We write almost all the applications we receive to the Ministry of Justice and the Directorate of Prisons and Detention Houses, but it is not possible to obtain information."
The IHD executive said that isolating prisoners cannot be said to be a precaution against coronavirus and added: "Isolating prisoners, banning conversation and sports activities actually causes more problems. You take from people who are already deprived of their freedom, other right. Such problems can be prevented by taking necessary precautions. There are still prisons where masks are not given, rooms are not disinfected, and only bleach and soap are given."
Çevirmen emphasized that keeping prisoners in quarantine cells for 15 days after being taken to hospitals is not suitable for seriously ill prisoners and added: "There are sick prisoners who cannot stay alone. The physical conditions of the person are not taken into account. The situation of sick prisoners is very concerning, and the situation of prisoners who refuse to go to the hospital because they will be quarantined is adding to an already serious situation. Problems in prisons are increasing rather than decreasing. The families are very anxious."