IHD demands full investigation of racist attack on Syrian refugees in Ankara
The human rights association demanded a full investigation of the racist attack on refugees from Syria in Ankara. The streets in the neighbourhood of Altındağ remain tense, and many Syrians have left.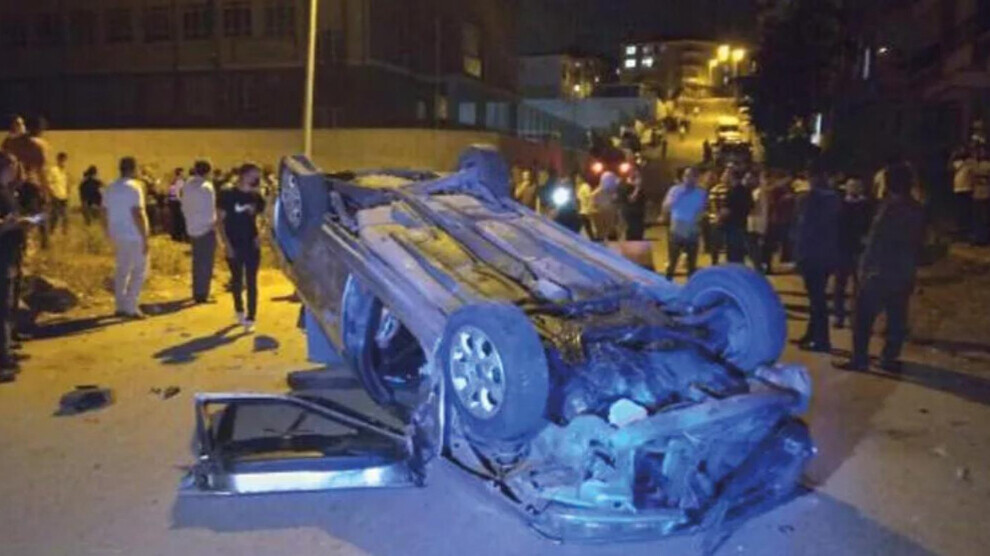 The human rights association (IHD) called for a full investigation of the racist attack on refugees from Syria in the neighbourhood of Altındağ in Ankara. On Wednesday evening, an apparently organized crowd marched through the predominantly Syrian-inhabited quarter, smashing windows, looting shops and setting cars on fire. At least one child was injured. The police did not intervene, but instead escorted the mob. Arrests were made only after the attack had ended.
The IHD said: "The attackers targeted houses with stones, set cars on fire, destroyed shop windows and carried objects onto the street and set them on fire in neighbourhoods where many people from Syria live. Several people seeking protection were injured in these attacks and had to experience the horror of a pogrom. On the night of the attacks, the security forces did not take the necessary measures to protect the refugees. The crowd was not dispersed and any form of excess was allowed under police supervision."
Mission on site by the IHD
IHD members drove into the attacked residential areas to get an idea of ​​the situation. "It was established that some of the refugees had been evacuated, particularly in the streets affected by the attacks. Another part has withdrawn into the apartments out of fear and is waiting. There is a tense silence on the streets. Shops and homes have been damaged. Some of the damaged shops are covered with tarpaulin, others are very badly damaged. There is a heavy police presence on the streets."
The IHD said the attack in Altındağ is to be linked to the increasing hostility towards refugees. "Refugees and migrants are people who flee from wars, poverty and life-threatening dangers and have to leave their place of residence in order to survive. They are exploited at work and forced to live in places with very poor conditions. Their rights are violated, they experience violence and they lose their lives. Politicians are obliged to put an end to the manipulative, racist and marginalizing discourse and, as a first step, to ensure the security of life for these people. Furthermore, humane living conditions must be guaranteed and a humanitarian migration policy developed."
The Human Rights Association called for legal and administrative investigations both against the attackers and against those who, with their hate speech, are responsible for the racist riots. In addition, it called for protective measures, immediate care and compensation for those affected.