IHD Congress re-elects Eren Keskin and Öztürk as co-chairs
At the 20th general assembly of the IHD human rights organization in Ankara, Eren Keskin and Öztürk Türkdoğan were re-elected as co-chairs.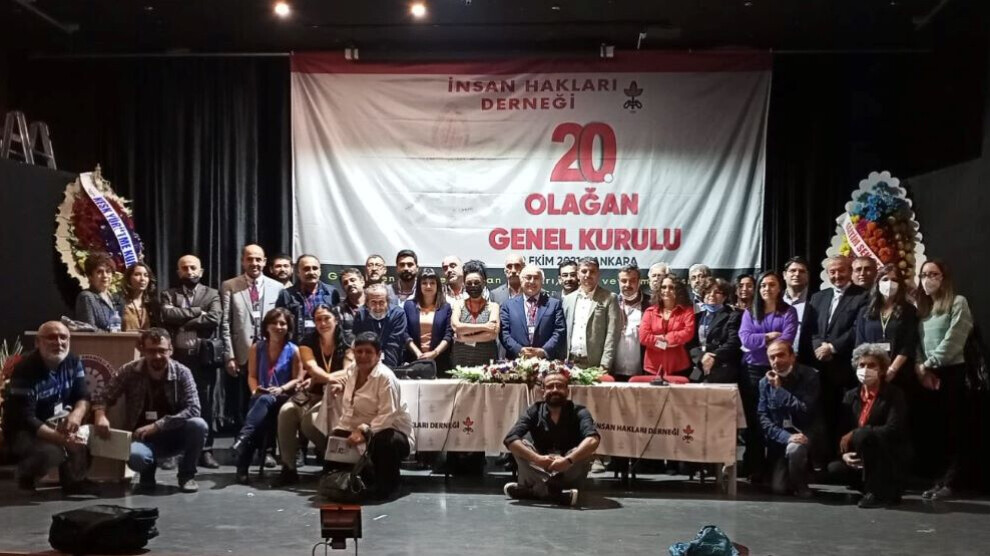 The 20th General Assembly of the Human Rights Association (IHD) took place in Ankara. "From the past to the future: Our fight for human rights, peace and democracy continues" was the slogan under which the event took place on Saturday. At the start of the congress, co-chair Öztürk Türkdoğan pointed out that the corona pandemic had strengthened authoritarian tendencies in many states around the world. Regarding the situation in Turkey, the IHD chairman said that there has been an uninterrupted state of war for six years and that human rights violations have increased as a result. A key factor is the Kurdish question, which can only be resolved through political dialogue.
At the congress, the human rights situation and the activities of the association in Turkey were discusses. Eren Keskin and Öztürk Türkdoğan were confirmed in their office as co-chairs.
Also on the board were elected Gülseren Yoleri, Rehşan Bataray Saman, Hüseyin Küçükbalaban, Hüsnü Öndül, Hatice Necla Şengül, Osman İşçi, Abdullah Zeytun, M. Tahir Saçaklıdır, Metin Klavuz, Oketay Acattin, Mehmetahuettev , Bedri Kuran, Ilhan Öngör, Cemal Babaoğlu, Hayrettin Pişkin, Servet Üstün Akbaba, Ercan Yılmaz, Güldane Kılıç, Hamdi Bayhan and Bülent Temel.