IHD: Armored vehicles are causing deaths in Kurdistan
"The death caused by armored vehicles has continued from where it left off in Viranşehir," Mustafa Vefa, Head of IHD Urfa Branch, remarked.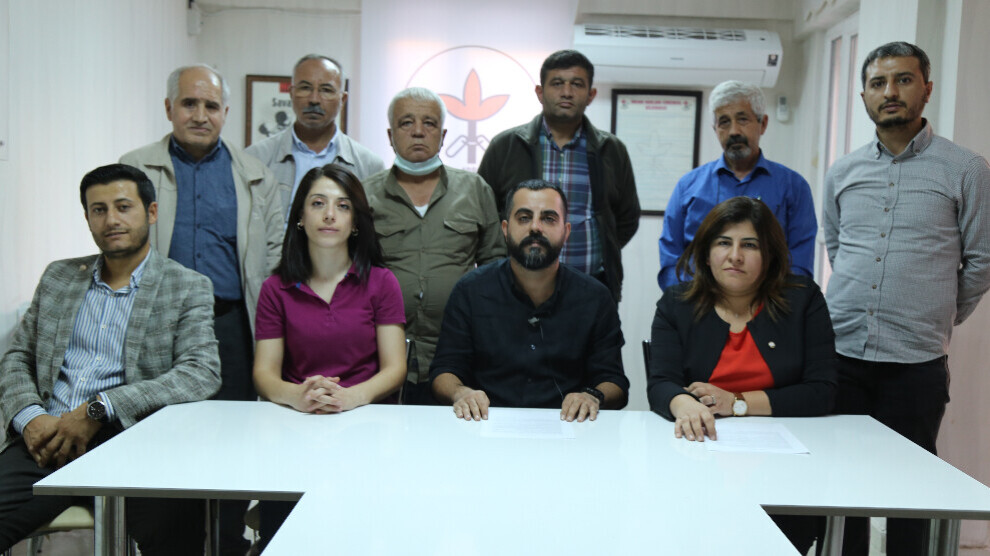 The Urfa Branch of the Human Rights Association (IHD) organized a news conference for 5-year-old N.D., whose feet were crushed after she was struck by a Turkish state armored vehicle in the Viranşehir district. Branch President Mustafa Vefa began his statement at the branch building by remembering Mihraç Miroğlu, who died on September 8, 2021, in Şırnak's İdil district after being hit by an armored vehicle. "The fatality caused by armored vehicles continued in Viranşehir," Vefa stated, recalling that the family of Fikri Demirbaş, who was killed by an armored vehicle in Lice in 2017, now faces a suit for damages filed by the Ministry of Interior on the grounds that "the armored vehicle was damaged."
TENS OF PEOPLE HAVE BEEN KILLED
"Due to strict security policies and increasing militarism, these vehicles continue to be used in cities, and due to the policy of impunity towards the perpetrators, the institutions and individuals responsible for the use of these armored vehicles do not show the necessary care in taking precautions and fulfilling their obligations," Vefa said. He noted that the health status of N.D., whose feet were crushed after being hit by an armored vehicle in Viranşehir, has improved. "These events have obviously heightened our concerns," he added.
Vefa underlined that according to a report issued by IHD Diyarbakır Branch in 2019, 36 people have been killed in armored vehicle incidents in the recent decade and only just two cases occurred outside the Kurdish region.
Pointing out that deaths caused by armored vehicles have become "common" in Northern Kurdistan, Vefa concluded his words as follows: "To prevent further loss of life and injury in metropolitan areas, the use of these vehicles with poor visibility and maneuverability should be prohibited. The judicial and administrative authorities should be impartial in their treatment of the culprits. We expect a thorough examination. We inform the public that we will be following the processes relating to similar deaths and injuries, including N.D.'s injury."