IHD and mothers in Amed call for the demands of prisoners on hunger strike to be met
Mothers of political prisoners in Turkey have made an urgent appeal to the public at the Human Rights Association in Amed, demanding the fulfillment of the demands of the hunger strike in prisons.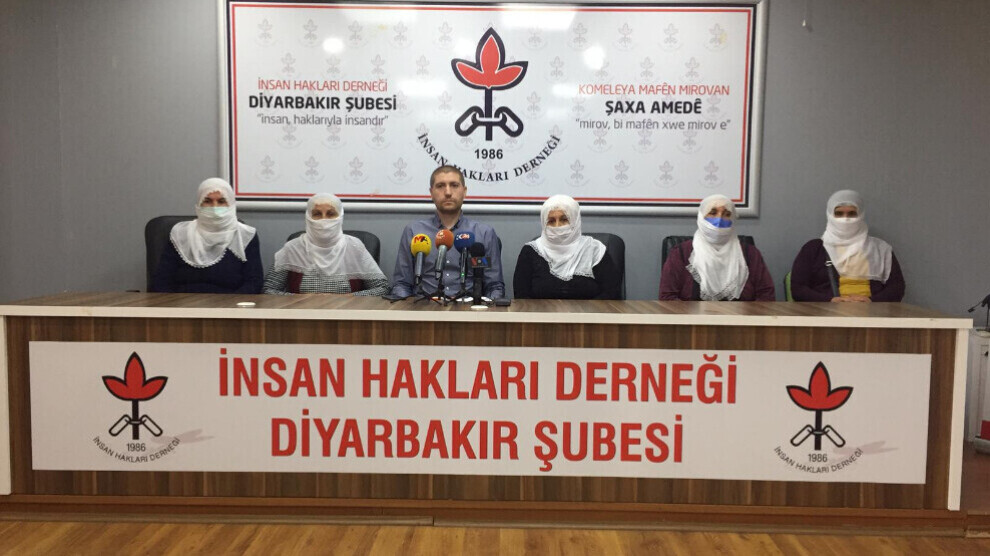 In Turkey, political prisoners have been fighting against the isolation of Abdullah Öcalan and inhumane prison conditions for 252 days with a rotating hunger strike. Mothers of hunger-striking prisoners addressed the public yesterday with an urgent appeal at a press conference at the Human Rights Association (IHD in Amed (Diyarbakir). The chairman of the IHD branch in Amed, Abdullah Zeytun, said at the press conference that democratic legal principles cannot be implemented in Turkey and major problems arise from this.
"Increasing violations of rights"
"We observe that the violations of rights in prisons are increasing," Zeytun said, referring to the petition that the IHD submitted to the Council of Ministers of the Council of Europe on July 29 together with other human rights organizations in connection with the prison conditions of Abdullah Öcalan and political prisoners Hayati Kaytan, Emin Gurban and Civan Boltan. The organizations called on the Council of Ministers to monitor and ensure compliance with the decisions of the European Court of Human Rights.
"Laws must apply to all"
Zeytun said that laws must apply to everyone indiscriminately, but a portion of prisoners in Turkey are excluded from this. He said this problem must be solved based on universal legal norms. "Besides the isolation in Imrali, there is a very repressive atmosphere. We say that the problems and the violations of rights must be brought to an end and the isolation must be stopped. The problem must be solved immediately in legal terms before the health condition of the prisoners deteriorates further," the human rights lawyer said.
"Our children are a part of us"
Peace Mother Nafiye Yiğit then took the floor as the mother of a prisoner and said the following about the situation of the prisoners: "Our children are insulted. Because they are held far away from home, we cannot visit them. When they call us, they tell us about the oppression they are facing. Our children are part of us and we stand behind them." Yiğit said she has been calling for peace for years and does not want anyone to die. "Yet, no one is reaching out to us for peace. Our calls for peace are rejected. The isolation has been going on for years and we want our children's demands to be met. They are determined to continue their action until their demands are met. We appeal to the Ministry of Justice to prevent deaths in prisons."