IHD, ÖHD, MTO, SES: Prisoners' demands should be met
IHD, ÖHD, MTO and SES drew attention to the prison resistance and stated that the Imrali isolation should be lifted immediately.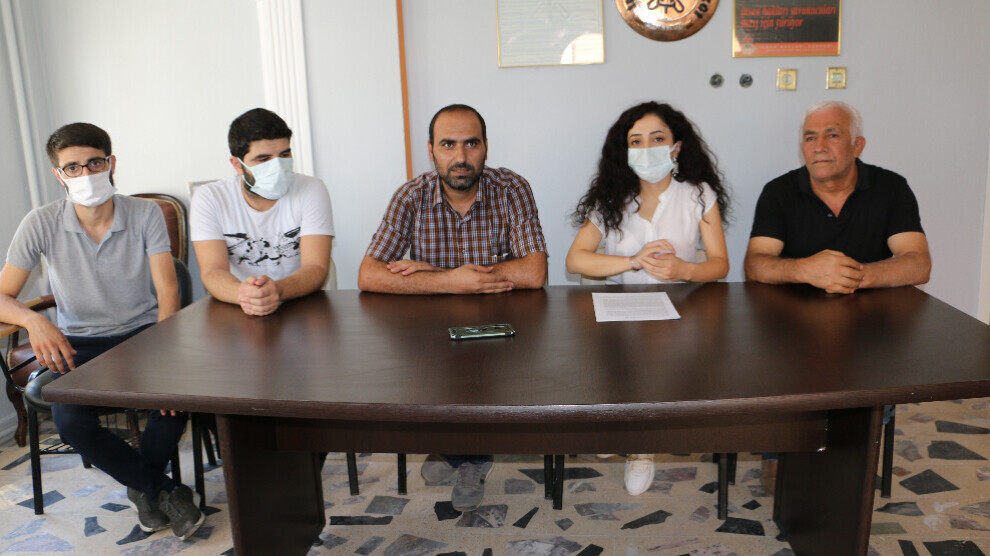 Members of the Mardin Chamber of Physicians (MTO), Human Rights Association (IHD), Health and Social Service Workers' Union (SES) and the Association of Lawyers for Freedom (ÖHD) held a press conference concerning the ongoing hunger strike in Turkish prisons against the isolation of Kurdish leader Abdullah Öcalan. The press conference at the IHD Mardin Branch provided information about the situation of the prisoners who have been on hunger strike since November last year.
SITUATION OF THE PRISONERS
Halime Tunç, one of the administrators of the IHD, stated that they visited the Mardin E Type Closed Prison in July to see that blood pressure and weight measurement were made once a day for the hunger strikers in the prison. She said that the prisoners meet their sugar needs themselves and listed the violations as follows:
"The health problems of the prisoners on hunger strike are not taken care of enough, the hygiene and cleanliness of the prisoners are neglected during the pandemic, the open and closed visitations that have been suspended due to the pandemic are arbitrarily and de facto blocked by the prison administration, there are problems in the transfer of the prisoners to the hospital, the treatment of the prisoners is delayed or not dealt with at all. The prison administration denies all the rights of the prisoners, investigations are launched against the prisoners who refuse in-mouth checks by the gendarmerie forces during hospital referrals, and prisoners are forced to go to independent wards in cases where they benefit from probation.
"It is necessary to find urgent solutions with regard to treatment with dignity, torture and ill-treatment of prisoners, wrongful transfer, irregular ward searches, military-type counting, communication, solitary confinement and disciplinary punishments," Tunç said.
Emphasizing that prisoners should have access to hygiene materials, sports, information, books and other personal belongings, Tunç said that sick prisoners must be treated.
CALL FOR URGENT ACTION
Tunç called on the Ministry of Justice and other relevant authorities to take urgent action to address the problems experienced by prisoners and examine the allegations of inhuman treatment.