"I was three years old when my father disappeared"
Dilan Aydemir was three years old when her father disappeared in Istanbul 26 years ago. The Saturday Mothers initiative addressed the fate of Hüseyin Aydemir on an online session.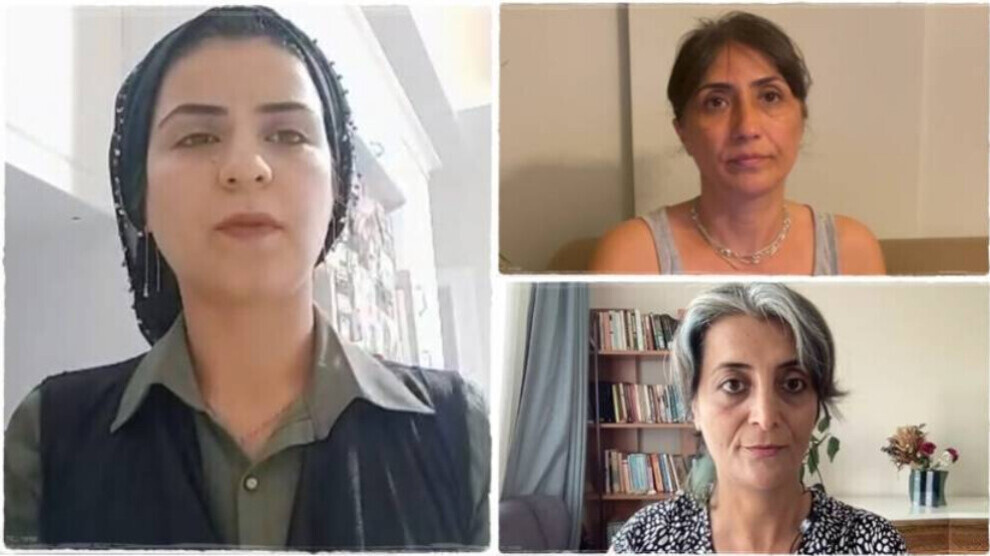 The Istanbul Saturday Mothers held an online meeting to discuss the fate of Huseyin Aydemir, who has been missing since 1995. His daughter Dilan Aydemir was three years old when her father disappeared in Istanbul. "He left the apartment on October 19 and we haven't heard from him since. My mother went to the police and made a statement. We contacted all sorts of places. My mother didn't know her way around Istanbul and barely knew Turkish, but she searched everywhere for him with a six-month-old baby in her arms," she told.
Bingöl Elmas from the Saturday People's Initiative explained about the case that Hüseyin Aydemir lived in the village of Tûtê in Amed-Licê and was the father of six children. He lived from cattle trade and was constantly at the focus of the security forces. His house was constantly searched, he was threatened. His father was detained for twenty days. The police told him to get his son to turn himself in to the authorities. As a result, the family moved first to Amed and finally to Istanbul via Adana due to continued threats.
On October 19, 1995, Hüseyin Aydemir visited his friend Fehmi Tosun. The two left the apartment at 10 a.m. and never returned. Their families learned that they had been arrested by civilian police in Aksaray. From there, they were taken to Ankara and handed over to the military by the police. All the family's petitions remained inconsequential, and the arrests were denied by the authorities. In the meantime, the statute of limitations has expired.