Hunger strikers threatened in Silivri Prison
Hunger striker Erdoğan Zamur was released from Silivri Prison and said that fasting prisoners are under threats and in very bad hygienic conditions.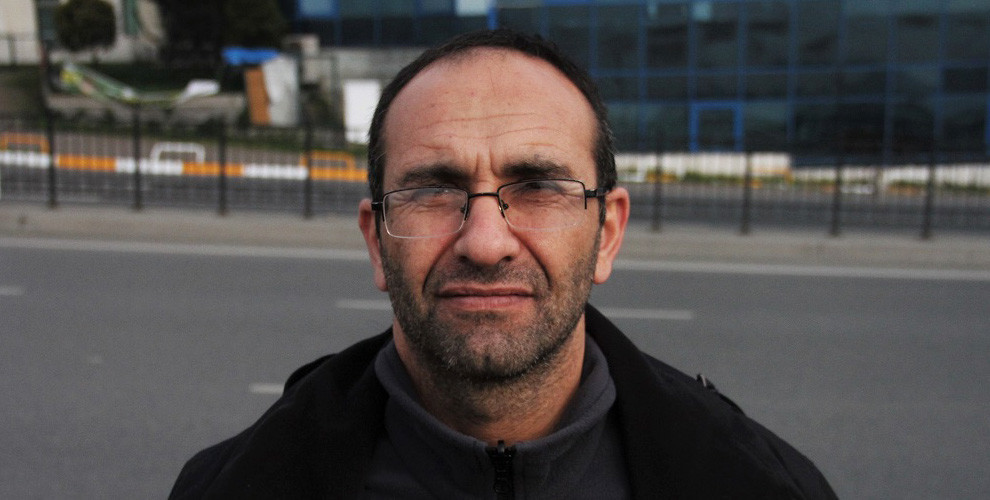 Hunger strike is continuing in Silivri No. 5 Prison where prisoners have joined the action launched by DTK co-chair and HDP MP Leyla Güven demanding an end to the isolation regime executed against Kurdish People's Leader Abdullah Öcalan.
Erdoğan Zamur, who was released on 11 March 2019, drew attention to the fact that prisoners in Silivri No 5 Prison there were some 158 ​​political prisoners on hunger strike.
Zamur, who was in Silivri Prison for 1 year, said: "Up to 40 prisoners stay in a 14-people cell and they sleep on the floor."
Zamur, who has been on a hunger strike with the other political prisoners since 1 March and continues fasting after his release, confirmed that prisoners are fasting under very poor hygienic conditions.
Erdoğan Zamur also added: "Those on hunger strikes are given 2 lemons, 2 liters of water and a handful of salt and sugar per person per day, which is not enough to meet their needs. It's actually like an invitation to death.
The groups in the resistance are being pressured by the prison administration; the second executive threatened the prisoners that they will medically intervene if their health worsen. After these threats our friends have written to the Minister of Justice remembering that Turkey should respect the international conventions it has signed and that they reject any kind of intervention even if they lose consciousness. In addition to this, other abuses are going on such as for example the fact that Yeni Yaşam (New Life) Newspaper is not given to wards."
"Prisoners on hunger strike are very determined"
Zamur who was in the same ward as hunger strikers Yusuf Bayram and Hamza Doğrul said that all prisoners are high in spirit and will fight until isolation is brought to an end.  Zamur conveyed a message from Hamza Doğrul: "Hamza wants everyone to know that no matter the price of this action he will resist until isolation is lifted."
Zamur underlined that the demand for the abolition of isolation is a humanitarian demand and must be reclaimed by everyone. "Think about a country that violates its laws; in a single prison, a different rule applies."
This, said Namur, should not be accepted by the community. "The basic demand of Leyla Güven and the other prisoners is for the state to implement its own law."
"The government prefers chaos"
Political prisoner Zamur continued; "If there is law in this country then it should applied to everyone. In the process of talks for a resolution, everyone took a sigh of relief as talks with Mr. Öcalan in İmralı were taking place. That process showed that there was a possible democratic solution to the Kurdish problem. But after the Dolmabahçe Protocol, the government, which thought that this process had no benefit for itself, made a u turn and went to the nationalist section. They have the same approach to the hunger strike. If they happen to lift the isolation they know that there would be no benefit for them as the country would be normalised. Thus the AKP-MHP coalition prefers to keep the country in a chaos."
Zamur ended his remarks by saying: "When isolation in Imrali is lifted it would be not only the Kurds who will benefit from it but all the peoples of Turkey. That's why everyone should plays his/her role to defeat isolation."