Hunger strikers placed in solitary cells
6 female prisoners on hunger strike in the Bayburt Type M Closed Prison have been placed in solitary confinement. Suleyman Benzer is also placed in a cell in Duzce.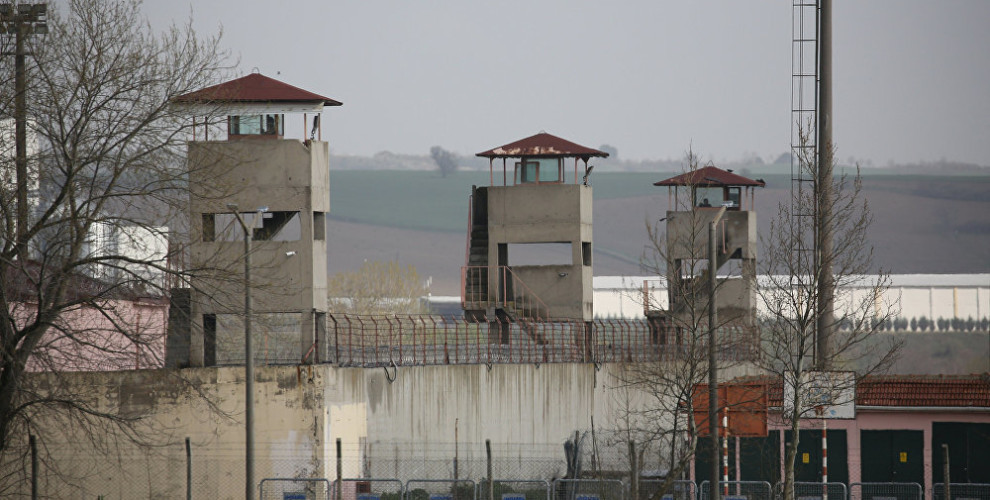 Hunger strikes protesting the isolation imposed upon Kurdish People's Leader Abdullah Ocalan continue in prisons. The AKP-MHP regime is trying any and all unlawful methods to make the prisoners surrender, but they are resolute despite torture practices.
BAYBURT
Rights violations in the Bayburt Type M Closed Prison continue at full speed.
The hunger strike Delila Roj Ekmen, Fatma Yildirim and Sevgi Aka Gunduz started on January 5 continues. The prisoners had been placed in solitary confinement on day 5. Zeynep Togcu, Tugba Can and Serfiraz Demirer joined the hunger strike on January 20, and were subsequently placed in solitary confinement as well.
According to the prisoners' families, the prisoners are not allowed to go out into the yard and other prisoners can't get any information on them.
DUZCE
Suleyman Benzer has been on a hunger strike since December 26 in the Duzce Type T Closed Prison, and he is held in solitary as well.
Benzer's brother Rojhat Benzer visited him on February 18 and reported that Suleyman Benzer is vomiting, has headaches and insomnia, and cannot hold down fluids. He was placed in solitary confinement after he went on the hunger strike and he continues there. He asked for a companion, but the prison administration did not allow it. He has great morale and is resolute. He said he will continue his protest, whatever the price may be.
The families are calling for awareness.