Hunger strike in Osmaniye reached day 10
Political prisoners in Osmaniye No. 2 Closed Prison have been on hunger strike for 10 days against degrading, racist and arbitrary harassment practices.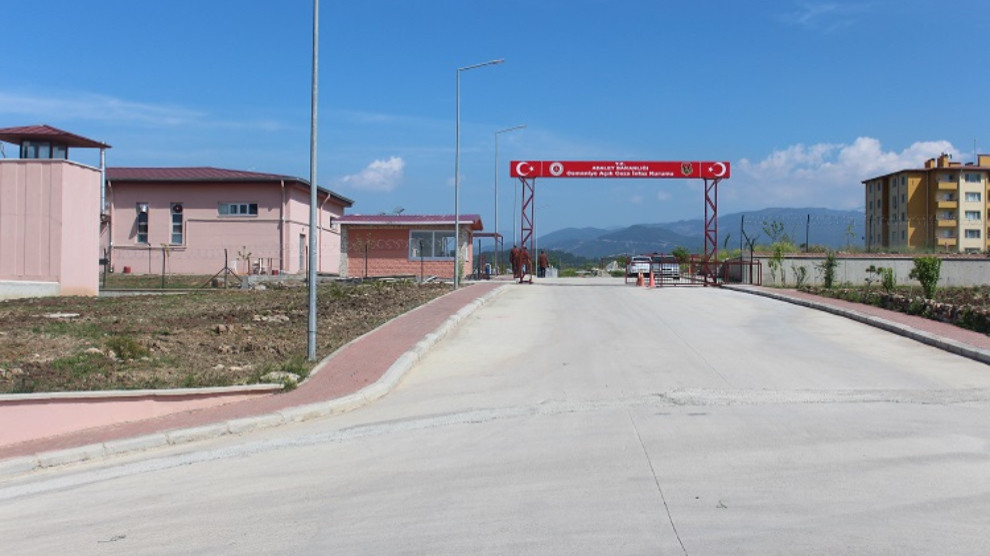 The hunger strike in Osmaniye No. 2 Closed Type Prison started on 12 November. The strike is carried out indefinitely. The prisoners sent a letter to the Adana Branch of the Human Rights Association (IHD) explaining the reasons for the protest and the abuses they are subjected to. nm-
According to Mesopotamia Agency (MA), the letter sent by Hasan Muhammed Ibiş on behalf of the prisoners said that prisoners fear for their life. 
In his letter Ibiş pointed out that prisoners are subjected to torture and added that disciplinary proceedings were opened on August 8 because prisoners did not accept the imposition of a count.
State of Emergency practices still applied in Osmaniye prison
Ibiş explained the inhuman practices they were subjected to: "Two counts are imposed every day. Disciplinary investigations are opened against those prisoners who do not get up for the count under the pretext that they 'oppose the count '. These investigations are absolutely arbitrary. Prison Director Hidayet Mülayim and Chief Officer Şahin Ölker personally endorse these investigations and impose an insulting standing count on us. Although we have repeatedly exposed this issue to the Ministry of Justice, the Prosecutor's Office, the Assembly and the Human Rights institutions, yet these practices resembling those imposed during the state of emergency are still used in this prison."
Ibiş also denounced the racist, ideological and isolating approach used by the prison administration.
"Although no formal decision was taken to confiscate, books and magazines, these are confiscated. The newspaper Yeni Yaşam has not been delivered and has been banned by the prison administration. We are not allowed to talk and attend workshops. Our radios have been confiscated. Instead of metal plates, meals are served on plastic ones, known for being cancerogenous. Medical treatment of our patients is delayed. Chronic diseases occurred because of the poor treatment. These investigations are all monuments of lawlessness."
Ibiş stated that the wards were covered with wires and added: "We have gone on hunger strike to demand the end of all these practices."
The political prisoners called to human rights defenders and the public opinion to show sensitivity on the issue.