Human rights rapporteur criticizes criminalisation of human rights defenders in Turkey
Mary Lawlor, Special Rapporteur on the situation of human rights defenders, stated that the anti-terror law in Turkey is used against human rights defenders.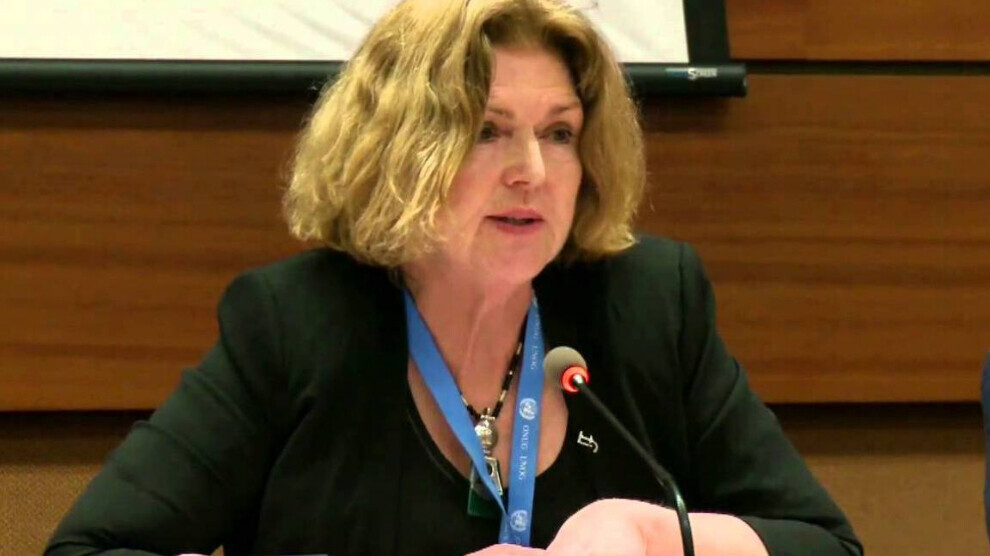 On 27 July 2021, Lawlor wrote a letter jointly with five other UN experts regarding the criminalisation of woman human rights defender Sevda Özbingöl Çelik, as well as the judicial harassment against human rights defender Cihan Aydin.
Human Rights Association (IHD) member Lawyer Sevda Özbingöl Çelik, and former head of the Diyarbakır Bar Association, Cihan Aydın are accused of "being a member of an armed terrorist organization" due to the meetings they held with their clients and the activities they participated.
In her letter, Lawlor criticized Turkey's Anti-Terrorism Law and stated that human rights defenders and lawyers are targeted for practicing their profession, and that the anti-terrorism law is used to prevent human rights defenders from doing their own job. She remarked that the lawsuits and investigations against Çelik and Aydın are a good example of the misuse of the Turkish Anti-Terrorism Law. Lawlor asked the Turkish state for an official explanation about the matter.
Turkey's UN Representation replied to Lawlor. In a response dated September 24, 2021, Turkey argued that Çelik's visit to her clients in prisons, her social media posts and the legal events she attended were "activities on behalf of a terrorist organization". The Turkish officials claimed that Çelik was prosecuted not because she was practicing her profession, but because she was "carrying out activities on behalf of terrorism". Turkey cited its anti-terror law, which is criticized by the UN rapporteur, as a justification for its accusations. The Turkish representation also argued that there were anonymous witness statements about Çelik, and that it came to the conclusion that Çelik had a connection to the organization. Turkey also stated that Çelik was not allowed to meet her lawyer and her family for 3 months during her detention and that she was kept in a solitary cell because of the pandemic restrictions. Turkey said that Çelik was put in a solitary cell after each hearing "because she was going to court. She was put in a separate cell as a precautionary measure to combat the virus."
The Turkish officials argued that Cihan Aydın "defends persons and institutions associated with the PKK". They stated that although there were anonymous witness statements about Aydın, the charges against him were dropped because there was not enough evidence about his place in the hierarchy of the organization. Turkey argued that there is no ongoing investigation against Aydın.
If convicted under article 7 of the Anti-Terror Law, Aydın may be sentenced to up to 7.5 years imprisonment.
"The criminal cases against the two human rights defenders appear to be related to their human rights work as human rights lawyers and their membership of the human rights organisations. The charges would fall into a wider pattern of misuse of anti-terror legislation to restrict civil society and silence defenders by sentencing them to long terms in prison," Lawlor said.